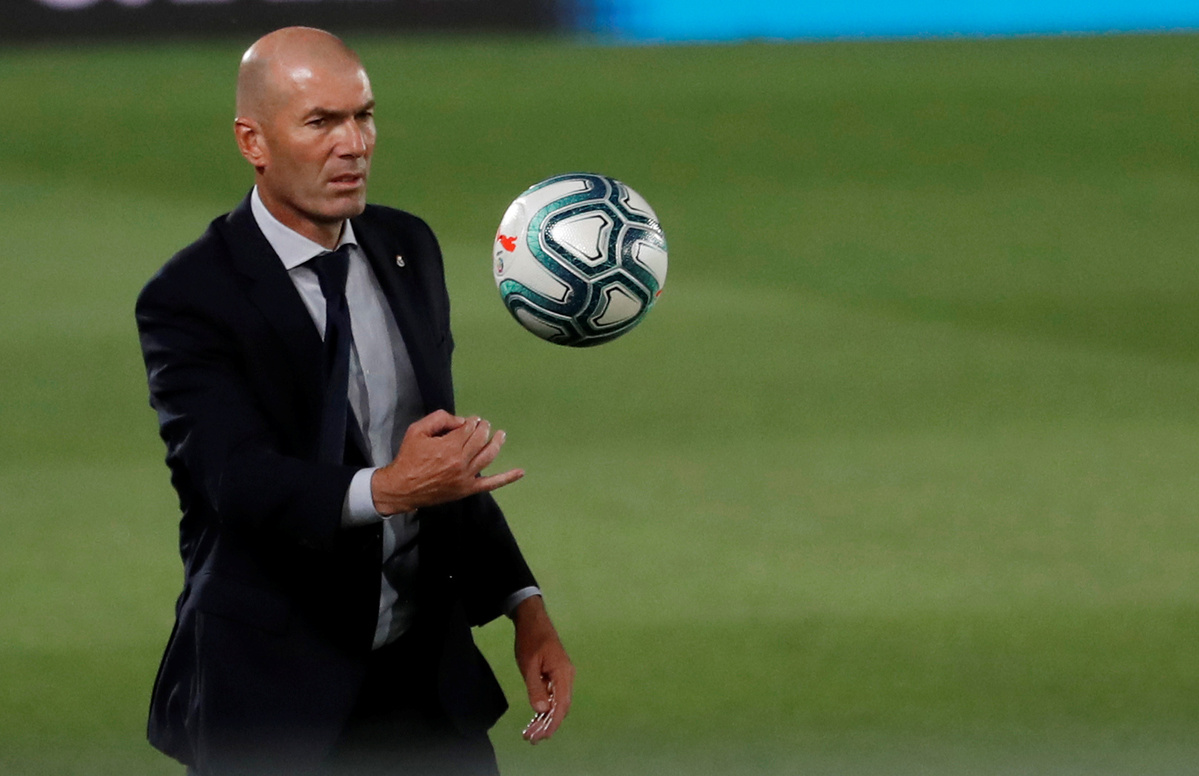 MADRID – Real Madrid coach Zinedine Zidane praised his side's ability to suffer as first half goals from Ferland Mendy and Karim Benzema gave them a 2-1 win away to Granada late on Monday night.
Granada, who have European ambitions of their own, piled on the pressure in the second half, but Madrid were able to keep them at bay for a ninth consecutive win, meaning that a home win against Villarreal on Thursday night would crown them as La Liga champions.
"I gave a shout at the end because I was happy. It is three vital points for us," commented Zidane after the final whistle.
"We have only two games left to play and my players gave an incredible performance. Now we have a difficult home game against Villarreal, who play really good football and if we win, then I will say we have won the title," he added, content that the league could be decided in the Madrid training complex at Valdebebas.
"Our aim at the start of the season was to try and win the league and everything that was possible to win. Now we have two games, although we haven't won it yet," explained the Madrid coach.
Madrid have a 100 percent record since football returned to Spain a month ago after some indifferent form before the break, but Zidane insisted nothing had changed during the months of enforced stoppage.
"We have a lot of quality to do things well and our players are prepared to win things. We work for this; you want to prepare runs of results like this. It is not easy to win nine consecutive games and I am very proud of my players," concluded Zidane.
Villarreal's 2-1 defeat at home to Real Sociedad on Monday had other important consequences for La Liga as it means they can no longer overtake third- and fourth-placed Atletico Madrid and Sevilla, both of whom have now assured Champions League berths for next season.