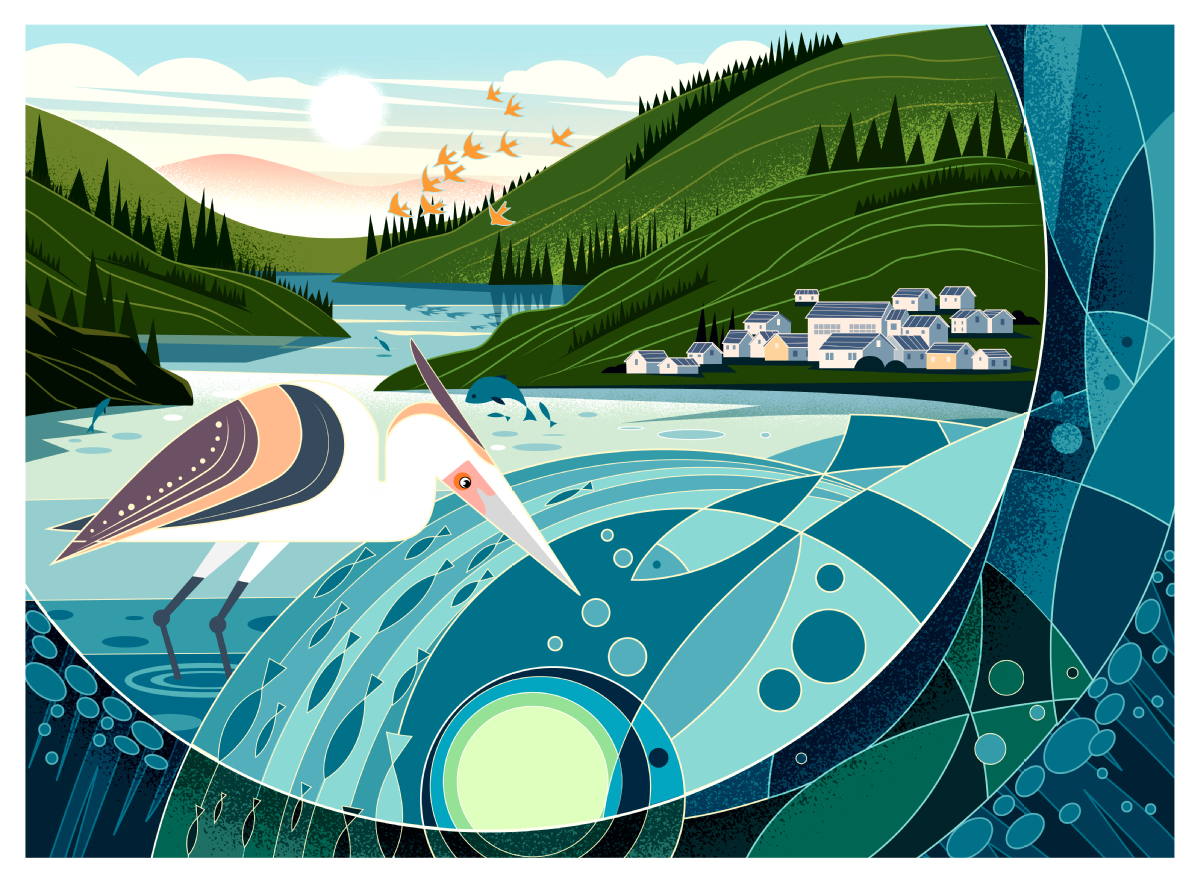 Ministry details slew of measures to redeploy fishermen to other sectors
China has ramped up efforts to enforce a fishing ban on the Yangtze River in concert with stronger steps to cushion the blow to fishermen forced to give up their boats and nets, as experts highlight the importance of across-the-board measures to restore the ecology of Asia's longest river.
In a notice released on Wednesday, the General Office of the State Council said more work must be done to enforce the Yangtze fishing ban and ensure the livelihoods of former fishermen in its river basin.
Local authorities must ensure that eligible fishermen are included in social security networks and also come up with tailored plans to help with their employment, based on their age, level of education and professional skills, the office said.
China introduced a 10-year fishing ban on the Yangtze at the start of this year to protect its aquatic life in the face of dwindling fish stocks and declining biodiversity.
However, illegal fishing has persisted in areas where local authorities failed to faithfully carry out measures to identify fishermen, offer them aid and enforce fishing bans, the Ministry of Agriculture and Rural Affairs said in another notice released on Wednesday.
Xia Dejun, a fishery administration officer in Maanshan, Anhui province, told People's Daily that a lot of illegal fishing took place late at night, which made law enforcement difficult, and officers were also challenged by a lack of staff and equipment.
Xu Pao, head of the Chinese Academy of Fishery Sciences' Freshwater Fisheries Research Center, said the fishing ban is a key measure to curb the decline of the river's ecosystem and avert a biological diversity crisis.
A study by the center suggests populations of four main fish species in the river have fallen by more than 90 percent since the 1980s. In recent years, less than 100,000 metric tons of fish have been caught in the river each year, down from more than 400,000 tons in 1954.
"Even worse, in the face of declining fishing resources, some fishermen have resorted to illegal fishing tools and methods, similar to ways that drain ponds to get all the fish," Xu said. "As a result, the fishermen were getting even poorer and fish stocks were in an increasingly dire situation. It was a vicious circle."
He said a lack of official statistics on fishermen and boats along the river posed a major hurdle to enforcement of the ban.
"Many boats were unlicensed, and the fact that the ban involves a large area has also made data collection difficult," Xu said. "However, for authorities, accurately and comprehensively grasping information about fishing boats and fishermen is a prerequisite for enforcement of various policies."
The fact that most fishermen had low levels of education and few other skills made the implementation of official policies difficult, he said, citing a study that showed 65 percent of fishermen along the Yangtze only finished primary school and about 27 percent were illiterate.
The ministry's notice detailed a slew of measures to redeploy fishermen to other sectors. The government will encourage the development of fish farming, aquatic products processing and leisure fishing to create new jobs, in addition to measures to offer them free training in other skills. Businesses will also be encouraged to recruit them.
Former fishermen who launch startups that operate for more than a year will be rewarded with a one-time subsidy, the notice said.
The authorities also rolled out plans to relocate fishermen living on islands in the river or lakes in its basin to more developed areas.
To ensure the enforcement of the fishing ban, a joint law enforcement campaign will be launched by eight central government departments and the Supreme People's Court targeting illegal fishing and the sale of illegal fishing gear.
Xu said the fishing ban is only the first step to restore the Yangtze's aquatic life and ecosystem.
"It's only an immediate method," he said. "To attain long-term outcomes, more systemic ecological restoration measures, such as water environment treatment and shoreline repair, must move forward."