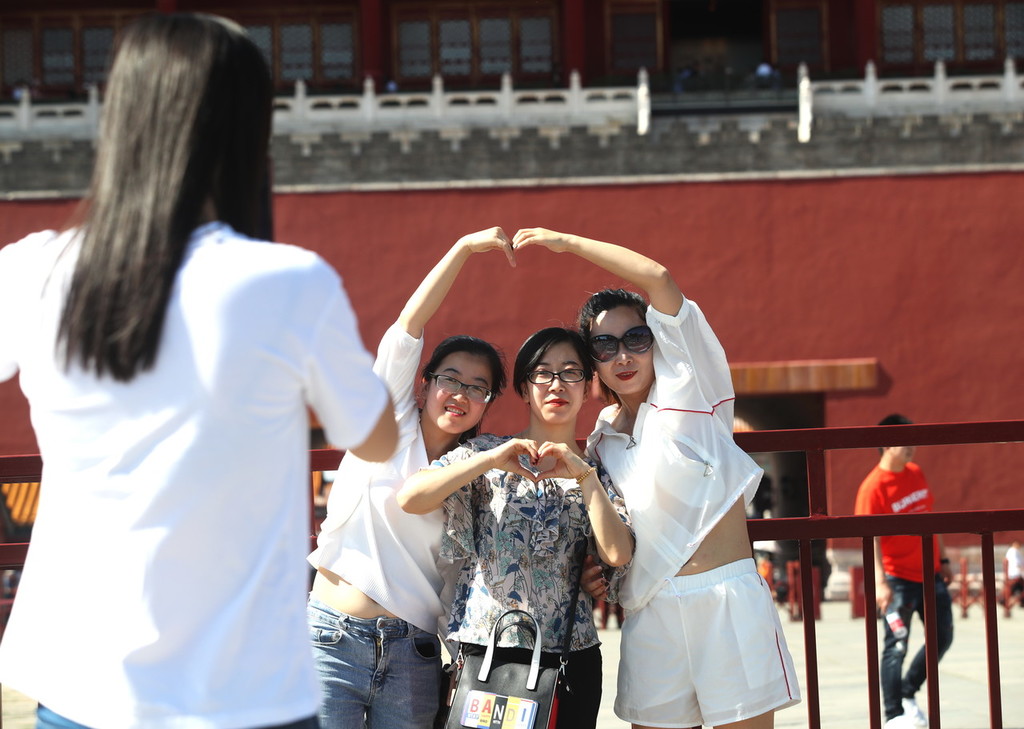 Various measures such as more ticket discounts at tourist sites and 5G internet coverage will be adopted to boost the tourism sector, senior officials with the Ministry of Culture and Tourism said on Friday.
Inbound tourists will also enjoy better services such as catered travel routes and payment facilitation, said Wang Xiaofeng, a senior official with the ministry.
"There's plenty of room to develop our country's tourism and culture sector, and there's huge potential consumption demand," he said at a news briefing organized by the State Council Information Office.
In the first half, China saw 3.08 billion trips made by domestic tourists, generating revenue of 2.78 trillion yuan ($393 billion), up 8.8 percent and 13.5 percent year-on-year, respectively, the ministry said.
Over the same period, inbound trips reached 72.69 million, a yearly increase of around 5 percent.
Wang said more promotions will be made overseas to introduce Chinese tourism, and local authorities in China are encouraged to design more travel routes, performances and commodities catering to foreign tourists. Measures will also be made to facilitate mobile payment options for inbound tourists.
"(We) will study and introduce policies and measures to promote inbound tourism by taking the opportunity of the Beijing 2022 Olympic and Paralympic Winter Games," he said.
The ministry will also push for lower ticket prices at tourist sites. Wang said there will be ticket price discounts or free admissions during offseasons at more State-owned scenic spots and ticket price cuts for performances will also be encouraged.
Before Oct 1 last year, 907 State-owned tourism spots had announced ticket price cuts and 74 said they would open for free, the ministry said.
Tourism and cultural consumption sites should be covered by faster mobile internet networks. If conditions allow and there's a strong demand, 5G connections should be deployed, Wang said.
By 2022, 90 percent of the country's tourism and cultural consumption sites will likely be covered by 4G or 5G, he said.
Moreover, evening tour services such as catering, light festivals, shopping and cultural performances will extend their times at tourist sites, the ministry added.
Gao Zheng, head of the ministry's industrial development department, said that the use of credit cards and mobile payments will be expanded. "Our aim is that all tourism and cultural consumption sites can accept bank cards or mobile payments before 2022," he said.