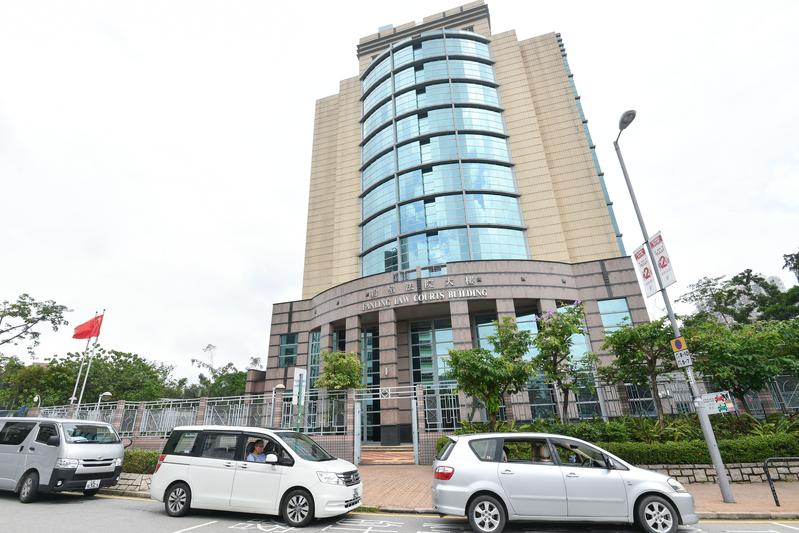 HONG KONG – Three men were sentenced to imprisonment on Monday for breaching quarantine orders following conviction upon prosecution under the Compulsory Quarantine of Certain Persons Arriving at Hong Kong (Amendment) Regulation 2020 (the Amendment Regulation). All are Hong Kong identity card holders.
Thirty-year-old Sing Kin Kung Kai, who was the first in the city to be tried and convicted under the Amendment Regulation, has no settled abode in Hong Kong. He provided a fake home address for quarantine to a registered nurse upon arrival at the Shenzhen Bay Port on March 8. He was convicted of "giving false information to an authorized officer" and sentenced to three months in jail.
Sing, who tested negative to COVID-19 caused by a novel coronavirus, was caught violating the quarantine order on March 10 when he attempted to leave the city to travel to the Chinese mainland via the Shenzhen Bay Port.
In passing the sentence at the Fanling Magistrates' Courts, magistrate So Man-lung said that although Sing had not contracted the disease at the time of apprehension, he could not confirm at that time if he had indeed been infected until the test results came out.
So denounced Sing's actions as "selfish" and said the offender had disregarded social security, refused to cooperate with police and undermined the efforts of the medical staff to contain the outbreak.
To cope with the increasing number of imported COVID-19 cases, the Hong Kong government, since Feb 8, has imposed a 14-day mandatory home quarantine requirement on all arrivals from the mainland. Violation of quarantine orders is a criminal offense punishable by a fine of up to HK$25,000 and a prison term of up to six months.
The other two offenders were sentenced to imprisonment for "contravention to restrictions during quarantine"at the West Kowloon Magistrates' Courts on Monday.
Wong Yee-Keung, who was sentenced to six weeks in jail, was caught attempting to leave the city via the Hong Kong-Zhuhai-Macao Bridge on Feb 13. His home quarantine was scheduled to end on Feb 23. Wong said he found quarantine "boring" and wanted to "have fun" on the mainland.
The other convict, Xie Yongyu, whose mandatory home quarantine was scheduled to end on Feb 23, was apprehended while attempting to leave Hong Kong via Shenzhen Bay Port on Feb 12. He said he was going to visit his sick mother on the mainland. He was sentenced to 10 days in jail.
Magistrate Peter Law Tak-chuen said Wong and Xie had undermined medical staff's efforts to safeguard the health of the community for their own ends. Law urged the public to work with the government to fight against the outbreak.