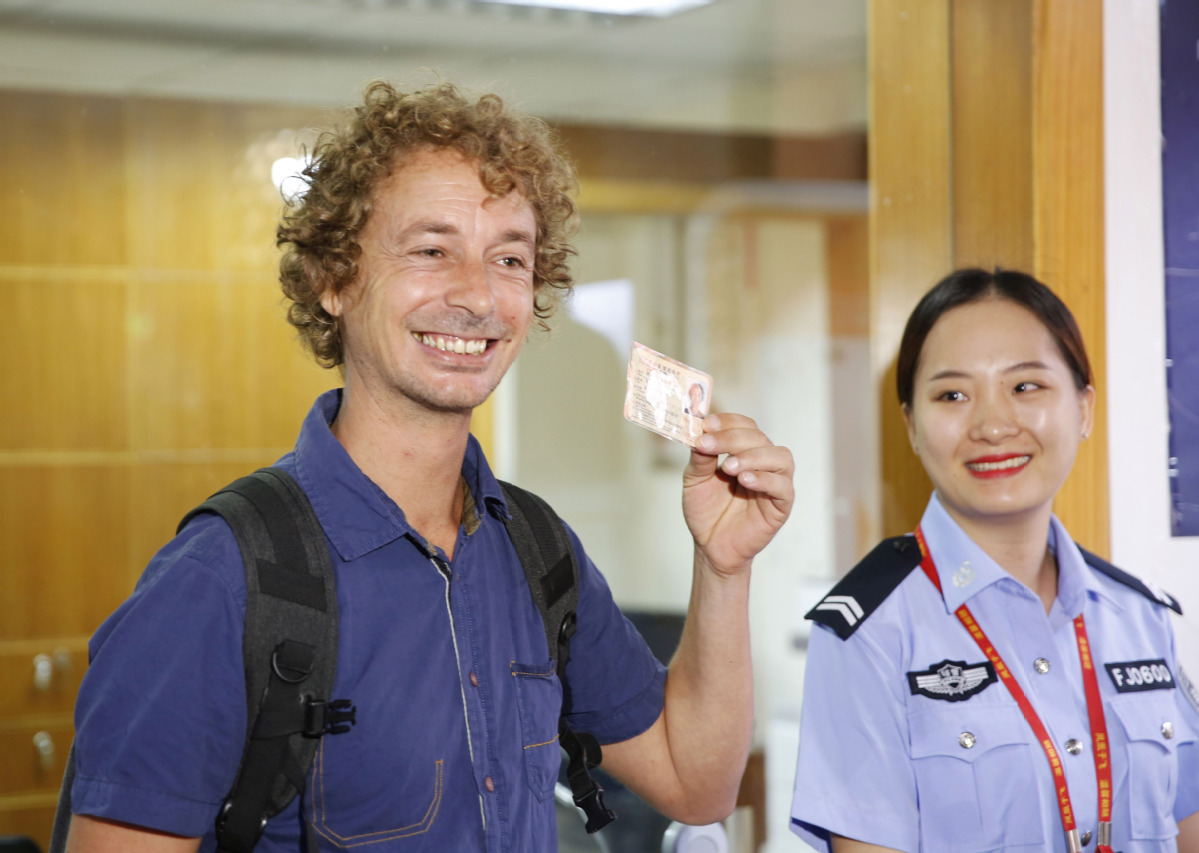 China will simplify the application process for the licensing of temporary inbound vehicles, and temporary driving licenses for overseas people, the Ministry of Public Security said on Tuesday.
Motorcycles and cars with fewer than seven seats registered outside the Chinese mainland in the last six years can be exempted from safety technical inspections, said Liu Yupeng, deputy inspector of the ministry's Traffic Management Bureau, at a news conference in Beijing.
Services for releasing certificates for temporary inbound vehicles and temporary driving licenses will be extended to county-level authorities. Service centers will be set up in airports, ports and free trade zones with a high concentration of inbound visitors and vehicles to provide insurance, vehicle inspection, document review and certificate issuing services, according to Liu.
"The measures will benefit hundreds of millions of people who travel, work and study in China every year," Liu said.
They will also digitize temporary entry vehicle licenses in some pilot areas. Vehicles from Hong Kong and Macao entering the mainland through the Hong Kong-Zhuhai-Macao Bridge, vehicles from Macao entering Hengqin New District in Zhuhai, Guangdong province and vehicles from Taiwan entering Pingtan Pilot Zone in Fuzhou, Fujian province will get electronic temporary licenses, with a one-year validity period.
To increase employment opportunities and promote the development of logistics and transportation, the age of drivers of large and medium-sized buses and trucks from Hong Kong, Macao and Taiwan who want to apply for mainland driving licenses will be extended from 50 to 60 years old.
Applications for temporary driving permits will also be simplified. Those who apply for temporary driving permits for cars or motorcycles can use their identification documents, overseas driving license and the translated Chinese version. They do not need to carry out a physical examination or submit physical condition certificates.
Those who stay in China for a short period can apply for a driving permit with a three-month validity period. If their stay duration exceeds three months, the validity period may be extended to one year.
"These convenient policies will facilitate travel, living and doing business in China, and also promote domestic tourism consumption and economic development," Liu said.