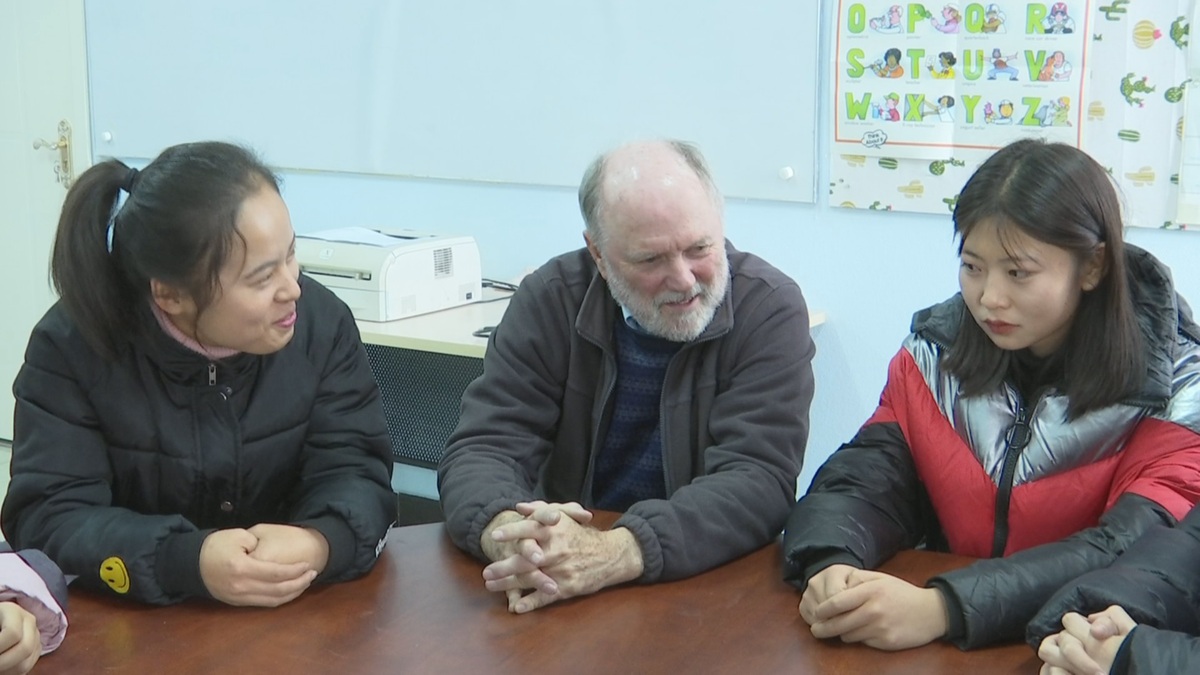 Dennis Needham, a teacher from the United States who has lived in Shizuishan, Ningxia Hui autonomous region, for 17 years, said he will stay in China forever if possible.
In 2003, Needham went to China after working as an English teacher in Antigua and Barbuda. While he could have chosen to work in Beijing, he decided to go to Ningxia, a place of mystery, even to many Chinese people.
He now works for the School of Foreign Languages at Ningxia College of Science and Technology. Something of a celebrity on campus, he is adored by many students for his humor and passion for teaching.
"My first impression about the city was that people here were very friendly," Needham said. "I think everything in here is good and I like working here very much."
He likes communicating with students, improving their English and sharing experiences with other teachers.
For his contributions to Ningxia, he was awarded in the Liupan Mountain Friendship Award in 2008,the highest honor issued by the local government to foreigners in the region.
Needham likes traveling around China during holidays, but his favorite place is always Ningxia and the college
He said his family members and siblings have advised him to consider where he will stay after retirement.
He's not looking far: He said he wouild prefer to stay in Shizuishan for the rest of his life if he could.