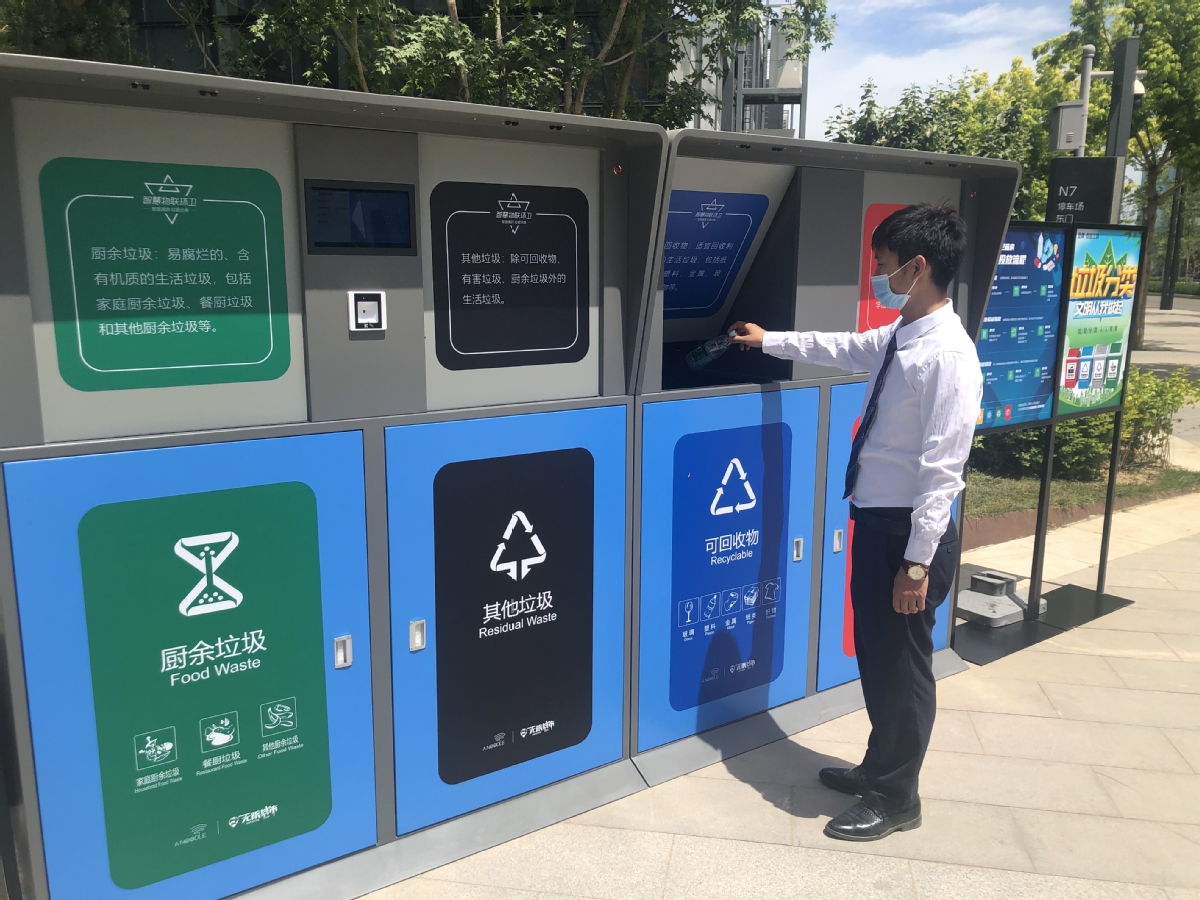 Intelligent bins for sorting trash in Beijing's Haidian district drew public attention recently as they helped people separate waste into proper categories.
The bins — a set of four in different colors and lined up in a row — open automatically when somebody stands in front to deposit trash. A red alert light is triggered when the bin is full.
Ye Fei, director of the Jinyu intelligent manufacturing industrial park in Haidian, where the new bins have been placed, said they can reply to questions via an electronic voice system to explain what type of waste should be put into which bin — green for kitchen waste, blue for recyclables, red for hazardous waste and gray for other things.
"The intelligent manufacturing industry has taken the lead in this field," Ye said. "And supporting services will also add some technical elements."
With mandatory waste sorting citywide in Beijing, the smart trash bins in the park will help people dispose of things more conveniently, he added.
He said the functionality of the intelligent waste classification bins would be developed more in the future, including identity verification.
Smart bins with more functions have already been piloted in Shanghai and Wuxi, Jiangsu province.