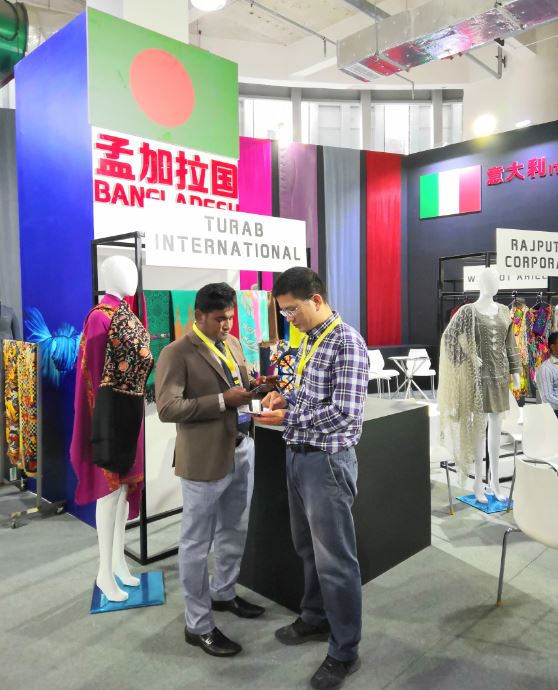 The 2019 Western China Silk Expo opened in Nanchong, Sichuan province, on Tuesday.
More than 200 silk enterprises, including those from Italy, the United Kingdom, France and Pakistan, were invited to the event, according to expo organizers.
Under the theme "New Era, New Silk Road, New Future," the six-day event consists of one themed exhibition, three major activities and five special activities.
The themed exhibition, held at the city's science and technology museum, has five pavilions covering 10,000 square meters. The pavilions display a variety of silk products, silk-related culture and tourism, as well as the culture and products from Nanchong and its neighboring cities, cities related to silk, and those along the ancient Silk Road.
The three major activities focus on the opening ceremony and project signing ceremony, the 10th C21 Forum, and the China Cocoon and Silk Industry Development Summit.
During the opening and project signing ceremony held on Tuesday morning, 30 deals worth 31.54 billion yuan ($4.45 billion) were signed. A further 100 major projects with a total investment of 287.4 billion yuan were also introduced at the ceremony.
The five special activities include a model contest, a silk garments design competition, an industry development conference on mulberry leaf tea, a silk garment experience activity and a summit on the Silk Road themed tourism.
It is believed that 5,000 years ago, the ancestors of Nanchong began to plant mulberry trees, raise silkworms and weave silk fabric along the Jialing River. The city quickly became an important source of silk products along the ancient Silk Road.
After the foundation of the People's Republic of China, the city's silk industry entered a period of rapid growth. In the early years of the Republic, 80 percent of residents in Nanchong worked in silk-related industries.
Today, Nanchong has formed a modernised industrial chain consisting of raw material supply, sericulture, silk reeling, weaving, product research and development, garment processing and export trade. There are 72 silk and garment enterprises in the city, providing jobs for more than 30,000 people.
Local officials said the city has set up a plan to develop the silk and garment industry into one of its five pillar industries, with the annual output value surpassing 100 billion yuan, to help build Nanchong into an economic sub-center of Sichuan and a world-class silk tourism city.
Peng Chao contributed to the story.