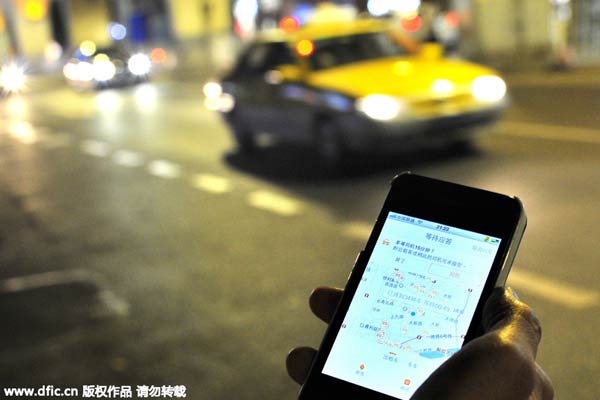 SHANGHAI – Online ride-hailing platforms Didi and Meituan were fined 5.5 million yuan ($783,955) and 1.47 million yuan respectively in July for illegal practices.
Transport and communications authorities in Shanghai for the first time launched a joint on-site inspection into online ride-hailing platforms on Monday and Tuesday.
At the Shanghai branch office of Didi Chuxing on Tuesday, inspectors found that Didi sent car-hailing orders to drivers and vehicles without operation qualifications and thus imposed a penalty of 200,000 yuan.
In July, a total of 21 inspections into 14 online car-hailing platforms were carried out, with 114 tickets being issued for illegal activities including platform's failure to remove unlawful taxis and share all car-hailing information in real time with the authorities.
Inspectors said that further actions, including removing the car-hailing service apps from app stores and suspension of businesses, will be taken if the platforms fail to rectify their unlawful business activities.