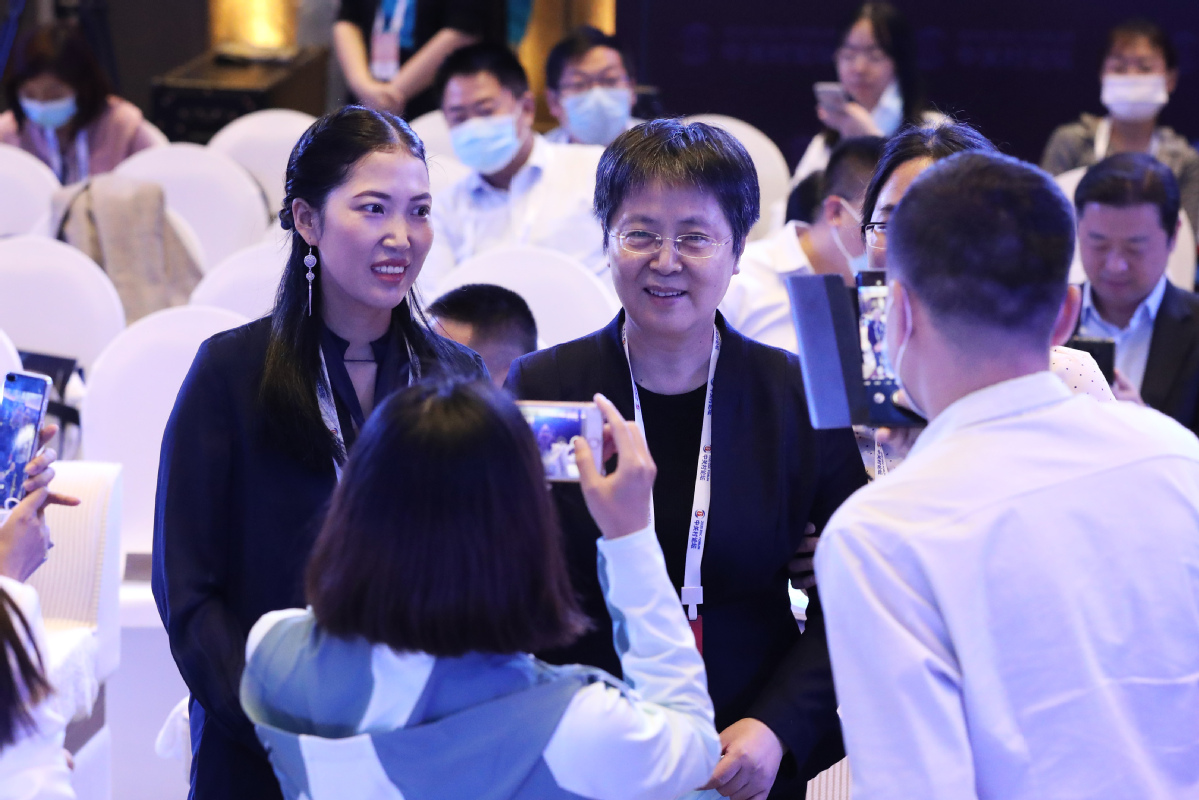 China's economic growth will, for an extended period, mainly be fueled by efficiency brought by innovations in science and technology, business leaders said at the ongoing 2020 ZGC Forum in Beijing's Zhongguancun area-often referred to as China's Silicon Valley.
The forum opened on Thursday and will last until Sunday, gathering global leaders in science and business, along with executives from international organizations, to discuss global innovation and cooperation amid the coronavirus pandemic.
Because of COVID-19 travel restrictions, many overseas guests participated in the forum via video-conference.
Robin Li Yanhong, chairman and CEO of internet giant Baidu, said at the forum that the artificial intelligence industry will play a vital role in China's economic development over the coming years.
"The intelligent economy-with the core being AI-is the new driver for global economic recovery and will become the new label of China's economy in the following decade," Li said.
He predicted that AI will change the production model thoroughly as the technology is increasingly applied.
In the transportation sector, for instance, smart transportation infrastructure construction based on integration of vehicles and roads, will increase traffic efficiency by 15-30 percent, he said.
"As smart transportation improves with the help of technology, China's first-tier cities will no longer need to set limits on car purchases in five years," he said. "In 10 years, the problem of traffic congestion will be solved."
During the four-day event, leading scientists including Nobel Prize and Fields Medal winners, multinational entrepreneurs and industry leaders will discuss topics such as global innovation cooperation, bioscience, AI, innovation ecosystems and startup businesses.
The 23rd China Beijing International High-Tech Expo was jointly held with the forum for the first time, showcasing China's latest technological achievements to the world.
Beijing-based Benewake Co is displaying its LiDAR-a detection system which works on the principle of radar, but uses light from a laser-products at the expo, which are used in smart railway transportation, smart airport operations and other applications.
Li Yuan, founder and CEO of Benewake, said China has shown its willingness and determination in building a platform for international cooperation in technology and innovation to overcome global difficulties brought by the COVID-19 pandemic.
"We have been making efforts to contribute to a safer transportation system with higher efficiency via our high-tech LiDAR," Li said.
This year's forum features a technology trade fair, both online and offline. It attracted over 1,000 foreign business representatives from about 30 countries and regions, according to the organizer.