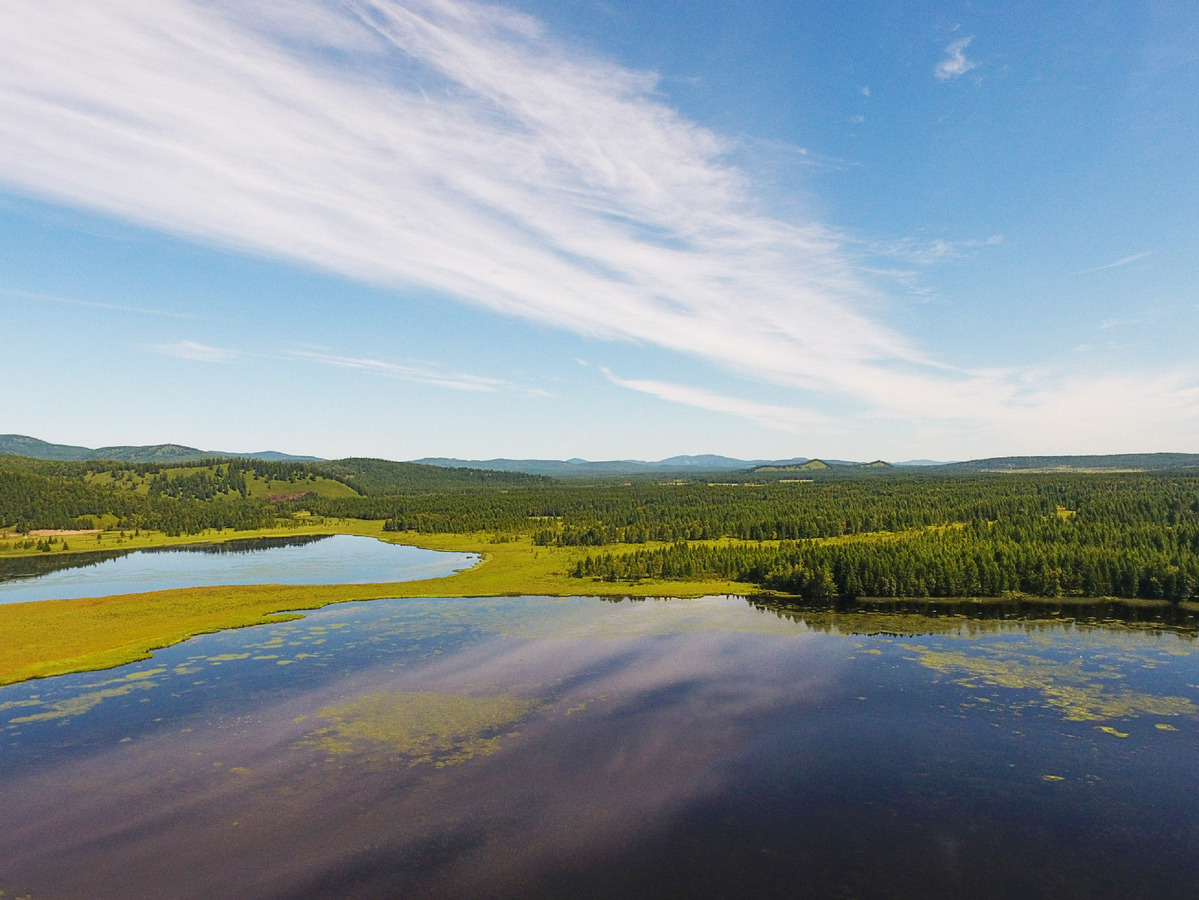 As the plane approached Arxan county, bleary-eyed passengers began to lavishly praise the place they had yet to set foot in. Craning their necks to look out of the window, many marveled at the greenery.
"So beautiful!" and "This is really a nice green place!" they said to their companions, their eyes fixed on the verdant, picturesque land. Some held up their phones to take photos.
Having risen at 4:30 am for the flight, I was having a nap when the hubbub occurred, but I couldn't help taking a glimpse through the window from my aisle seat. That glimpse quickly morphed into a steady stare.
There are many well-vegetated areas in China, but, as someone born and raised in areas far south of Arxan, I hold a stereotype that places with abundant vegetation are always in the south. My previous journeys to the Inner Mongolia autonomous region also made me label the vast territory as arid.
With that one glimpse, I realized I was completely wrong.
Aershan, the Mandarin word for Arxan, consists of three characters, the last meaning "mountain".
In Mongolian, however, Arxan means "Warm holy water", and the densely populated area boasts mountains and abundant water resources.
There are interconnected water courses, but they seem narrow and shallow in the tree-shrouded, grass-covered land.
The abundant forest resources offer rich habitats for a large variety of mushrooms. My visit coincided with the mushroompicking season, and it was common to see strings of fungi hanging up outside windows.
Fluffy, white clouds dotted the blue sky, casting large shadows on forests that seemed just a stone's throw away, and the mushrooms bobbed in the breeze, creating idyllic scenery seldom witnessed in urban areas.
To my astonishment, there is no polluting industry in this county with a population of less than 70,000, so fresh air is never a luxury for the locals, who also have access to natural mineral water.
At a spring called Wuliquan – literally meaning "A spring 2.5 kilometers away" in Chinese – many residents filled big bottles and took them home to drink the water.
I emptied a mineral water bottle I had with me and joined them. The water did taste better; cool with a mild taste.
Though I only stayed for three days, I have fallen in love with Arxan. For me, it is a wonderland. I will definitely visit again.