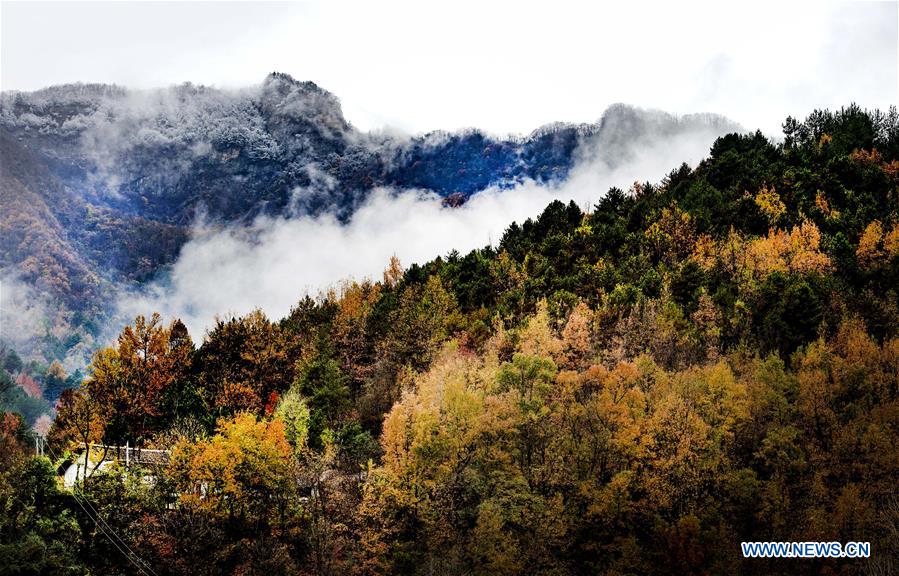 New technologies are helping to build a smart protection barrier for the Qinling Mountain ecosystem in Northwest China's Shaanxi province, local media reports said.
Tourists who enter the Ziwu Valley in the Qinling Mountains need to swap their ID card or scan their face at the entrance gates.
At the monitoring command room in the Ziwu Valley Protection Station, six big screens are used to display the ID information of tourists entering the area, vehicle information and real-time road monitoring.
A total of 34 cameras are installed in the valley, five of which have talkback functions. When tourists go into the river, destroy vegetation or dig up plants in the conservation area, staff members can try to dissuade them from breaking the rules over the speaker. When people still refuse to listen, the facial recognition system will record their information and put them on a blacklist.
Another powerful tool for the protection of Qinling ecology is heat-sensing technology. Two thermal imaging devices installed in the valley can detect temperature anomalies within a 20-kilometer radius. If a fire breaks out or someone has a barbecue, the real-time imaging of places with an abnormal temperature will pop up on the screen and staff members can immediately go to the site to put out fires or persuade tourists not to do the barbecue as early as possible.
The Ziwu Valley Protection Station is among the first in Xi'an to roll out a trash bank in the management of the natural area. Tourists who carry their own trash down the mountain or pick up trash left by others can exchange them for gifts. The hope is to get every visitor actively involved in the conservation efforts of the environmentally critical Qinling Mountains.
Private cars are no longer allowed to enter the valley to reduce damage to the ecosystem in the Qinling Mountains. Those who don't want to walk all the way can take the shuttle bus, which costs 10 yuan per person.
At present, only Ziwu Valley and Xiaoyu Valley have set up a protection station. In the future, more valleys in the Qinling Mountains are expected to follow suit to better protect the area.