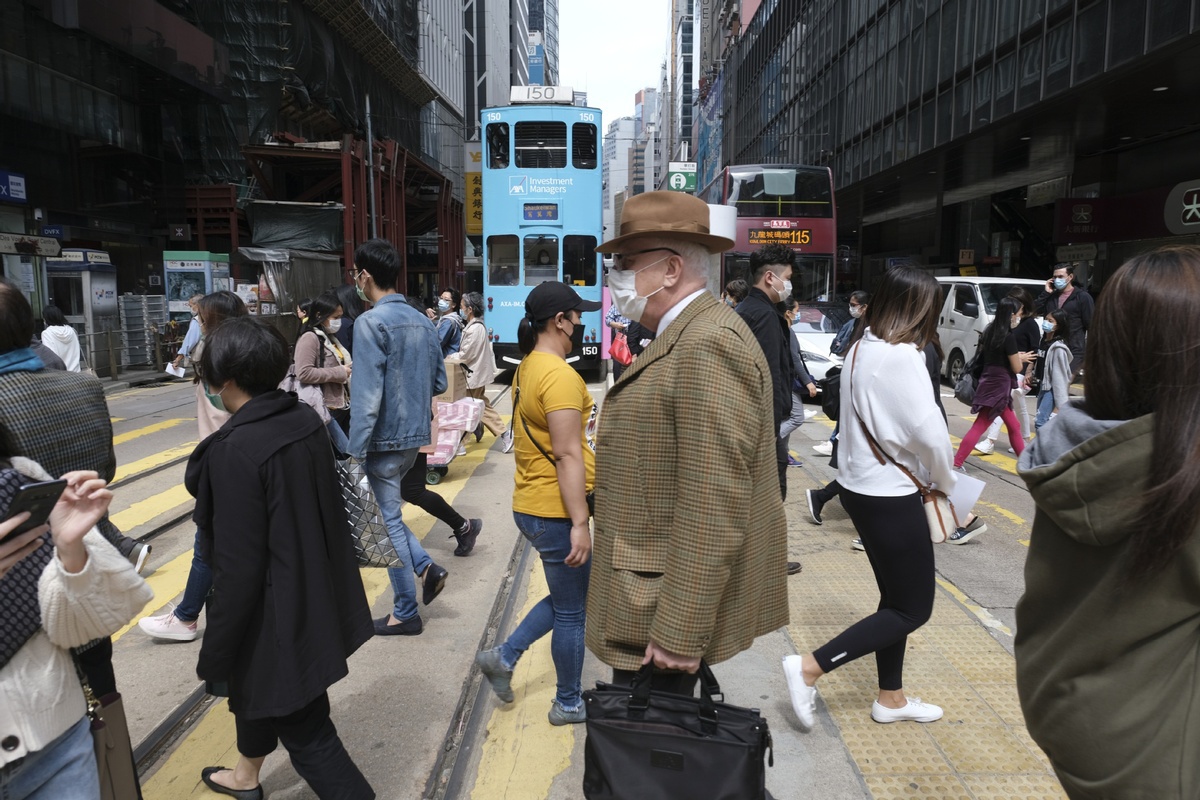 The Hong Kong government and experts urged the public to limit nonessential travel and maintain social distance as the recent surge in imported novel coronavirus pneumonia cases has put Hong Kong on the brink of having the disease spread in the city via community transmission.
Hong Kong recorded 61 infections of COVID-19 over the weekend, bringing the tally to 317.
Most of the patients had recently traveled overseas, while a number of them had visited pubs, gym rooms, and theaters in densely populated business districts, the local health authority said.
Gabriel Matthew Leung, dean of the University of Hong Kong's Li Ka Shing Faculty of Medicine, on Sunday described the current situation as "the most dangerous turning point" for Hong Kong.
Speaking on a television program, Leung called on the public to practice self-discipline by not venturing out.
If the public fails to respond to the appeal, the government could follow the United Kingdom government's lockdown example and close bars, restaurants, cinemas and gyms across the territory, Leung said.
Lam Ching-choi, a non-official member of the Executive Council of Hong Kong, echoed Leung's sentiments, saying that Hong Kong is at a critical stage that requires prompt counter-pandemic decisions by the government. The city's healthcare system, already under pressure, would not be able to handle a massive local transmission, he said.
He proposed that the government shut down high-risk sites such as bars and wedding venues. About 1 out of 4 confirmed cases are related to bars, restaurants and wedding banquets, Lam said.
A local wedding banquet held at a hotel in Discovery Bay on March 14 is responsible for eight infections. At least 10 confirmed patients have been linked to Lan Kwai Fong, a popular bar district in Central.
Lam also suggested the government issue guidelines for the restaurants requiring them to take precautionary measures to maintain distance among customers.
Both experts reminded authorities to ensure the basic income of the practitioners while restricting business activities.
The Hong Kong government has rolled out a slew of new measures to counter the threat of massive local transmissions arising from the sharp increase in imported cases of the novel coronavirus pneumonia.
The measures include making most of the civil servants work from home effective today and postponing the college entrance examination to April 24.
While announcing the new round of measures, Hong Kong Chief Executive Carrie Lam Cheng Yuet-ngor warned that Hong Kong is facing a "critical" moment in its effort to prevent the massive local outbreak in the next two weeks.
The city's leader urged Hong Kong residents to reduce unnecessary going out, and called on the city's catering industry to adjust their operations to prevent the local outbreak.
Cooperation from the public and enterprises are indispensable in the fight against the novel coronavirus pandemic, the chief executive said.