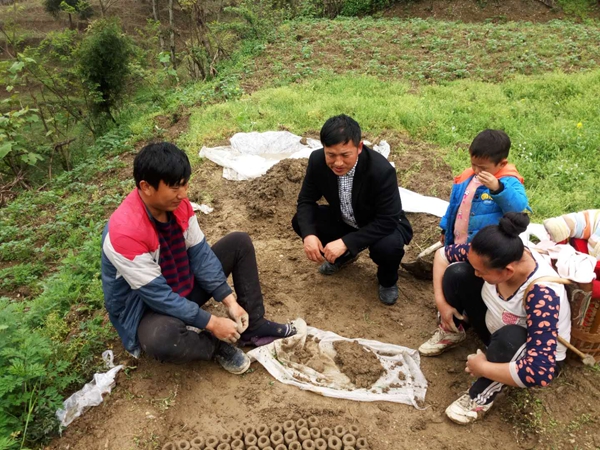 For seven years, Wen Weihong worked and lived in different poverty-stricken villages as a resident cadre. Once a village shook off poverty, he headed to the next.
The year 2019 was supposed to be a year he could finally spend time with his family, as his wife came to settle in Daping village, Zhongzhai township, with him.
But last July, he died in an accident after getting an electric shock while inspecting some local industrial sites, and the villagers mourned his sudden death at the age of 45.
Ever since 1997, he had been working as a cadre in Yanhe Tujia autonomous county, a severely impoverished county in Southwest China's Guizhou province. Between 2013 and 2019, he worked in five of the county's outlying villages, and helped lift four of them out of poverty.
These villages are destitute and remote. Without a car, Wen rode a motorbike to and fro, on a journey which often took around four hours.
In March 2018, he once again volunteered to work in the impoverished villages, and was assigned to work as the secretary of the village.
Wei Kefei, now leader of the village's poverty alleviation team, arrived there two months after Wen, and worked closely with him for over a year.
To alleviate poverty, the cadres had to visit more than 100 households one by one and understand their individual needs, to ensure that they could support their everyday living costs, and get access to education, medical services and secure housing.
"He truly respected the farmers, and had a clear grasp of the residents' conditions," Wei says. Sometimes even before visiting a household, Wen could analyze the financial condition based on the limited information, and his judgment often proved to be accurate.
The farmers were usually unfamiliar with governmental policies, and Wen helped them assess their individual conditions and apply for government subsidies.