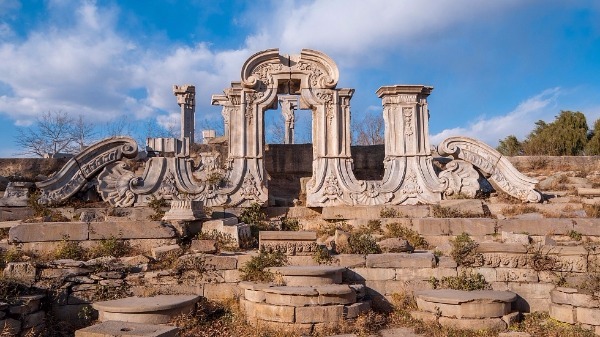 Beijing's Old Summer Palace, also known as Yuanmingyuan, opens free to visitors on Friday as the former imperial garden in Beijing marks the 159th anniversary of its looting.
The anniversary event includes an exhibition of 37 cultural relics retrieved from overseas. Some bronze sculptures were displayed at the National Museum of China during a show earlier this year to mark the 70th anniversary of the founding of the People's Republic of China.
Located in Northwest Beijing, Yuanmingyuan, built from 1709 onwards, had once been a resort for the imperial families of the Qing Dynasty (1644-1911). The royal garden was pillaged and burned down by British and French aggressor troops in 1860 and again sacked and burned down in a rampage in 1900 when the Eight-Power Allied Forces invaded and occupied the Chinese capital.