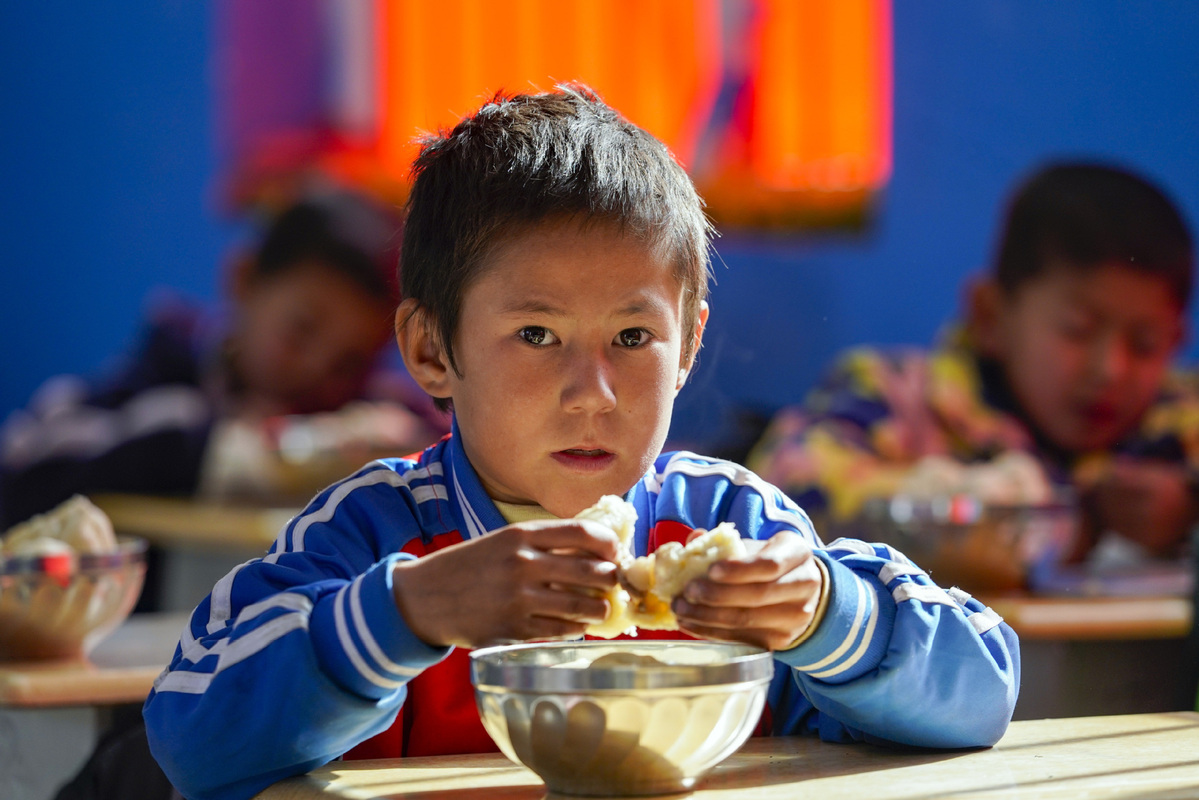 China's top legislative and political advisory bodies on Wednesday strongly condemned and firmly opposed the passage of a bill by the United States House of Representatives in the name of protecting human rights' of the Xinjiang Uygur autonomous region.
The so-called Uyghur Human Rights Policy Act of 2019 passed by the United States House of Representative is packed with vicious attacks on the human rights' situation in Xinjiang. It has distorted and smeared China's efforts in fighting extremism and terrorism. Also, it also launches groundless accusations against Chinese government's policies in Xinjiang, the Foreign Affairs Committee of the National People's Congress, China's top legislative body, said in a statement on Wednesday.
The NPC urged the US Congress to drop political bias and quit pressuring China. It should also stop launching groundless accusations against China and interfering in China's internal affairs. Furthermore, it should stop creating obstacles in China and US relations and counter-terrorism cooperation.
The US Congress has turned a blind eye to the fact that Xinjiang's social situation has stabilized after it has put in efforts to fight terrorism and protect human rights in accordance with the law. What' more, it chose to fabricate facts and smeared Xinjiang efforts to crack down on extremism and terrorism.
The passage of the act against China is a crude move to interfere in China's internal affairs and severely violates the basic principles of international relations, the Foreign Affairs Committee of the Chinese People's Political Consultative Conference, China's top political advisory, said in a statement on Wednesday.
By passing act, the US is actually showing supports to terrorism. The move will severely damage international counter-terrorism cooperation, CPPCC said.
Xinjiang is China's main battleground in fighting terrorism and extremism. For a period of time, people's life had been gravely threatened since the spread of terrorism and extremism. Since the region introduced a series measures to combat terrorism and extremism, no terrorist attack has happened in the region for three years. The result is a contribution to the world's counter-terrorism works, CPPCC added.
The act disregards the facts and confounds right and wrong. Its intention is to sabotage the stability of Xinjiang and curb the development of China, CPPCC said.
We believe under the strong leadership of the Communist Party of China Central Committee with Xi Jinping as its core and with the Chinese people including those from Xinjiang being united, any attempts of sabotaging Xinjiang's prosperity and stability as well as curbing China's development will always fail, it added.
The US should have a clear understanding of the situation and immediately stops interfering with China's internal affairs. It needs to focus on maintaining the China and US relations and do more to boost trust and cooperation between the two countries. Also, China and US need to enhance counter-terrorism cooperation and safeguard peace and stability in the world and in the region, it said.