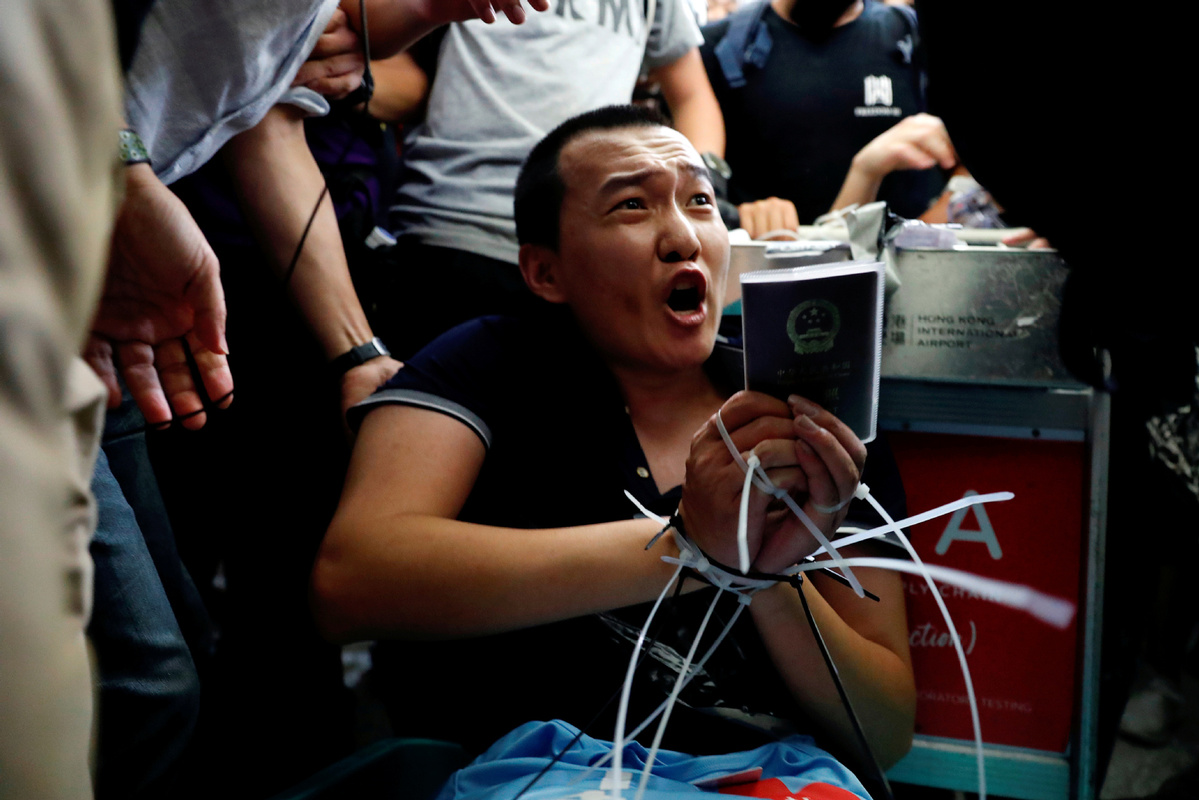 The Newspaper Society of Hong Kong has condemned irrational and violent acts against journalists and called for an end to all forms of violence.
The society made the call after Global Times reporter Fu Guohao was illegally seized and assaulted by protesters at Hong Kong International Airport around midnight Tuesday.
In a statement released Wednesday, the society expressed concern that "many reporters have been victimised" in recent months and that the situation is "getting worse day by day".
The Newspaper Society of Hong Kong stressed that newsgathering is the duty of journalists and no one should mistreat journalists in the course of their work.