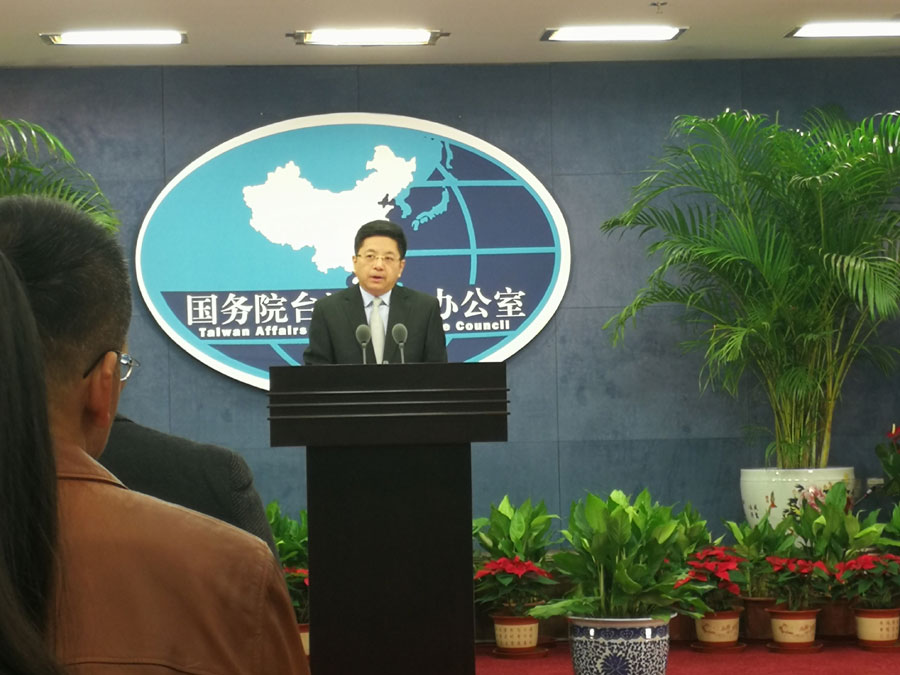 BEIJING — A mainland spokesperson on Wednesday slammed Taiwan's Democratic Progressive Party authority for banking on foreign forces to build itself up and being willing to serve as a pawn for them.
Ma Xiaoguang, a spokesperson for the State Council Taiwan Affairs Office, made the remarks at a press conference when responding to a question about a recent speech by US Vice President Mike Pence involving Taiwan affairs and the DPP authority's ensuing appreciation for Pence's remarks.
"Taiwan affairs, which are purely China's internal affairs, brook no external interference," he said.
Ma urged the US side to abide by the one-China principle and the three Sino-US joint communiques, do not send wrong signals to separatist elements advocating "Taiwan independence," and handle Taiwan affairs properly.