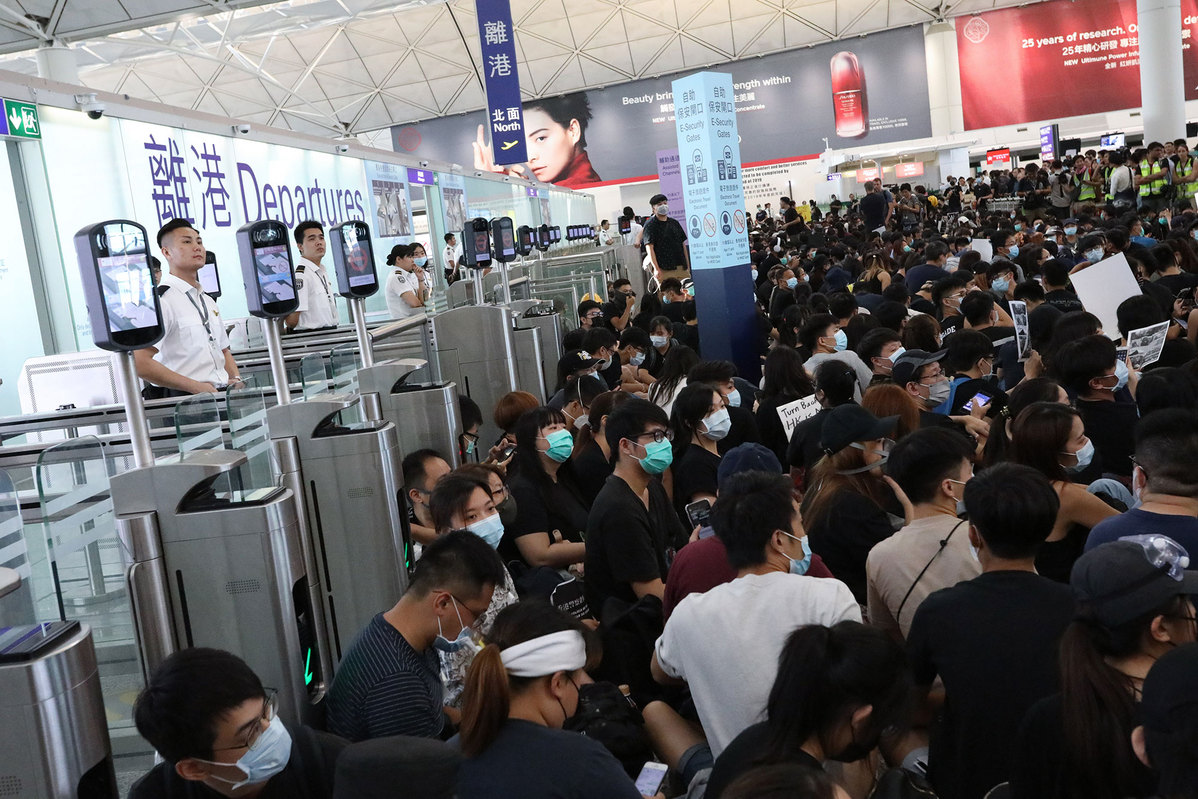 The central government body in Hong Kong expressed "strong indignation and condemnation" on Wednesday over violent acts targeting mainland residents at Hong Kong International Airport.
The statement of the Liaison Office of the Central People's Government in the Hong Kong Special Administrative Region was issued a day after two mainland residents were illegally detained and beaten up by radical protesters who occupied and crippled the airport.
On Tuesday night, the radicals besieged and beat a Global Times reporter and accused a Shenzhen resident of being an undercover police officer from the mainland. After the assault, the two were taken to hospitals for treatment.
The office said the detainment and brutal attacks on the reporter challenged and insulted the media sector and seriously infringed press freedom.
"The atrocity has totally gone beyond the bottom line of a civilized society, which is no different from terrorists' acts," the Liaison Office noted in the statement.
In addition, the office pointed out the protesters' acts, including paralyzing operations of the airport and harassing passengers of various nationalities and ages severely hurt others' rights and damaged Hong Kong's international reputation.
"This time the protesters have torn down their deceptive masks of 'peace, rationality and non-violence'", the statement reads.
Moreover, the Liaison Office pledged it will continue to assist relevant authorities in safeguarding the personal safety and legitimate rights of mainland residents in Hong Kong.