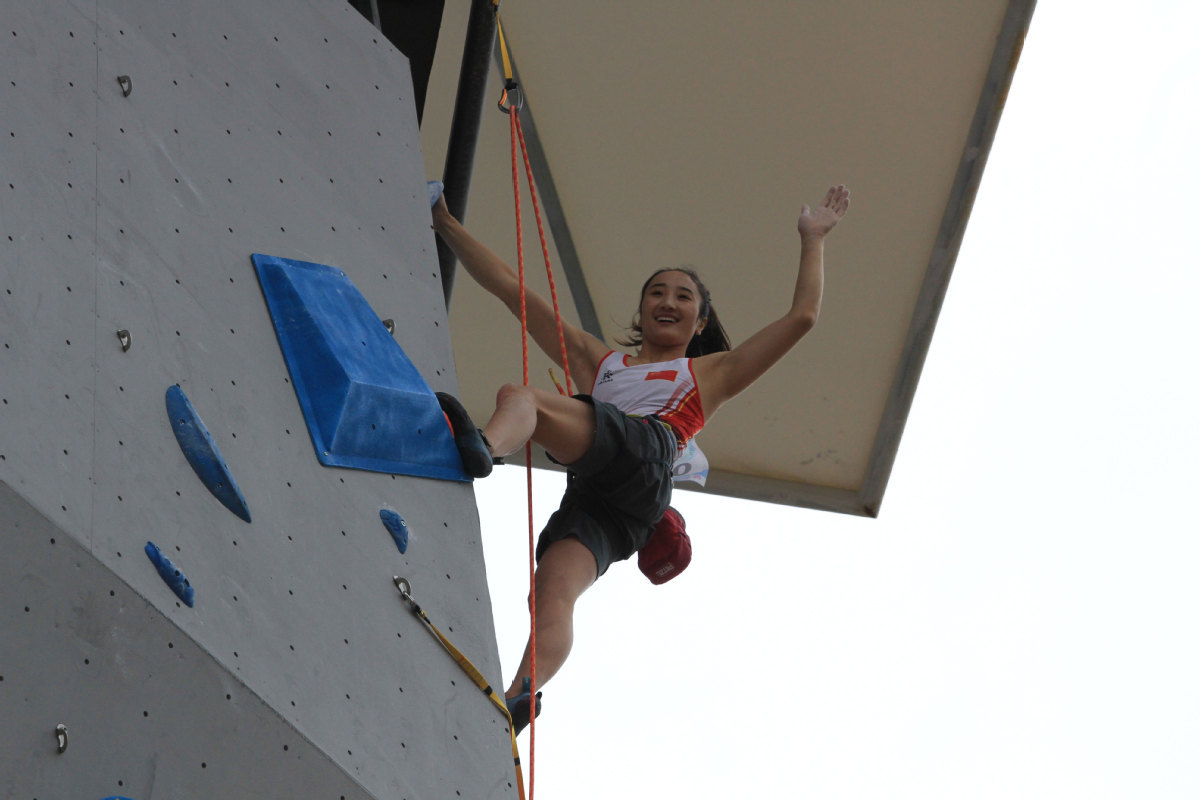 An international climbing tournament attended by athletes from countries and regions involved in the Belt and Road Initiative began on Wednesday morning in Lhasa, capital of the Tibet autonomous region.
Hosting the tournament is one of the measures the region has taken to deepen communication among countries and regions involved in the BRI, said Nyima Tsering, head of the region's sports bureau. The two-day event has male and female athletes participating in four kinds of competitions.
Hosted by the Chinese Mountaineering Association and the Tibet Sports Bureau, the Belt and Road International Climbing Master Tournament 2019 is the highest-level international competitive sports competition hosted by Tibet, he said.
The tournament consists of a series of events recognized by the International Federation of Sport Climbing, and Lhasa is the second host city – the event was first hosted by Ningbo, Zhejiang province.
The tournament attracted 43 outstanding athletes from 11 countries and regions involved in the Belt and Road Initiative, including China, Indonesia, Ukraine, Russia and Poland.
Nyima Tsering said climbing has been gaining in popularity.
"Climbing has officially become one of the competition items of the 2020 Tokyo Olympic Games and the 2024 Paris Olympic Games," he said.
Tibet is a mountaineering magnet, boasting five peaks with altitudes of over 8,000 meters, 70 above 7,000 meters and more than 100 above 6,000 meters, Nyima Tsering added.
Friday marks the 20th anniversary of the establishment of the Tibet Mountaineering Guide School, where the tournament's opening ceremony was hosted.
Nyima Tsering, also an outstanding climber, founded the school in 1999. It produces top guides to lead paying customers in climbing activities.