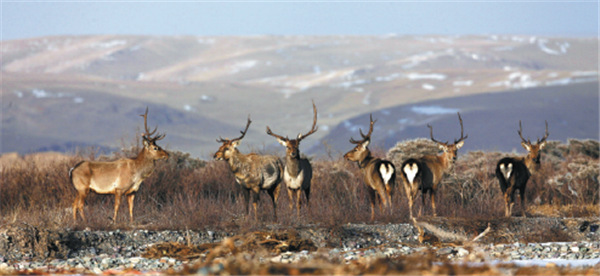 A draft decision on cracking down on the illegal wildlife trade and eliminating the risky practice of eating such animals is being deliberated among Chinese legislators as a move to ensure people's safety and keep public health secure.
The draft was submitted to the bimonthly session of the Standing Committee of the National People's Congress, the country's top legislature, for review on Monday morning.
The draft, comprised of eight items, aims to offer legislative protection for people's health and safety, as well as maintain public health and ecological security, by thoroughly prohibiting the eating of wild animals and strictly cracking down on the illegal wildlife trade before the Wild Animal Protection Law is amended.
Earlier, the legislature said it has begun revising the law and added its amendment to this year's agenda.
China has taken several urgent measures against the eating of wild animals and in favor of fighting the illegal wildlife trade in recent weeks.
The measures came after the country was hit by the novel coronavirus outbreak, believed to have started in a wildlife market in Wuhan, Hubei province.