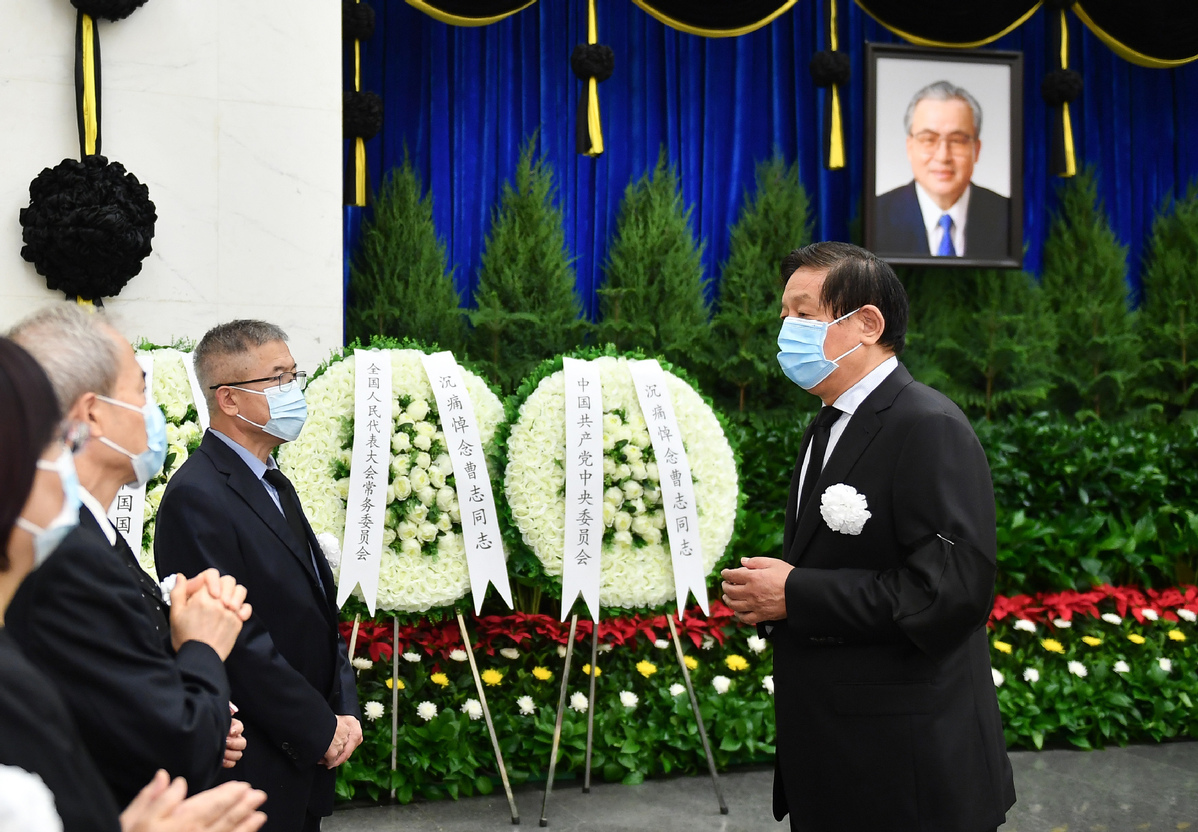 BEIJING — The body of Cao Zhi, former vice-chairman of the ninth National People's Congress Standing Committee, was cremated in Beijing Friday.
Cao died of illness in Beijing on July 1 at the age of 93.
Xi Jinping, Li Keqiang, Li Zhanshu, Wang Yang, Wang Huning, Zhao Leji, Han Zheng, Wang Qishan, Jiang Zemin and Hu Jintao had either visited Cao when he was in the hospital or offered their condolences to his family after his death.
Entrusted by the Communist Party of China Central Committee, Li Zhanshu, a member of the Standing Committee of the Political Bureau of the CPC Central Committee and chairman of the NPC Standing Committee, along with other senior officials, paid their final respects to Cao at the Babaoshan Revolutionary Cemetery in Beijing Friday.
They stood in silent tribute and bowed three times in front of Cao's body before the cremation. They also conveyed the condolences of Xi Jinping, general secretary of the CPC Central Committee, and of other leaders to his family.
Cao was extolled in an official statement as an excellent CPC member, a time-tested and loyal communist fighter and an outstanding leader in the development of China's socialist legal system.