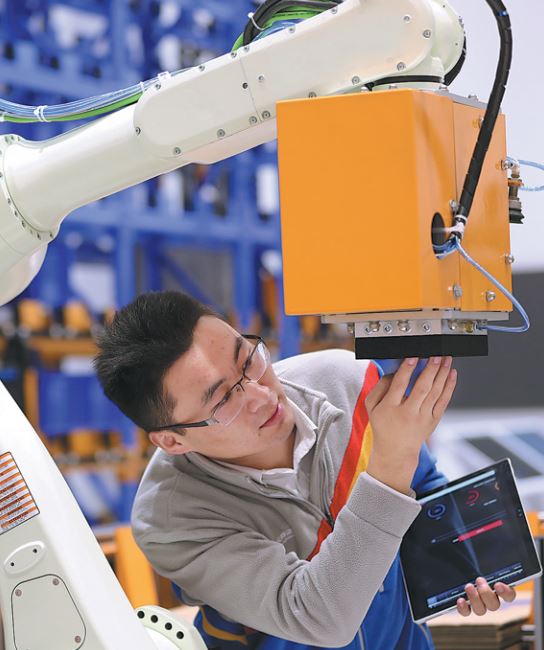 China has become the largest global market for leading South Korean logistics service provider CJ Logistics, boosted by thriving retail and e-commerce businesses in the country, requiring more high-end and smart logistics services, said a top executive.
Auh Jae-hyuck, CEO of CJ Logistics China, said CJ Logistics, the logistics arm of South Korea's global lifestyle corporation CJ Group, has grown steadily in China thanks to its rising businesses dealing with contract logistics, parcel services, forwarding and international express services, and project logistics.
Revenue in China is expected to reach 9.6 billion yuan ($1.4 billion) this year, or about 13 percent of global revenue, with growth of 31 percent year-on-year on average between 2016 and 2019, said the CEO. Last year, revenue in China reached 7.5 billion yuan, with contract logistics contributing 62 percent.
According to Auh, CJ Logistics global revenue was $8 billion in 2018, having increased by more than 2.4 times in five years and it aims to become one of the world's top five logistics solutions providers by 2020.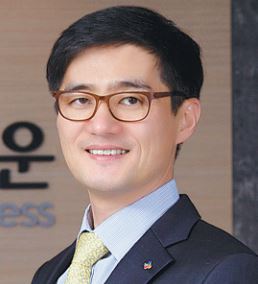 CJ Logistics has grown from many acquisitions and mergers in countries and regions including China, India, Malaysia, the United Arab Emirates, Vietnam and the United States.
"No traditional logistics company would survive without taking the initiative to transform into a high-tech-based firm," said Auh.
CJ Logistics has invested heavily in innovation and technology to become a smart logistics provider using software to optimize its operations including automatization, systemization and artificial intelligence-supported systems.
In April, the company invested 240 million yuan in a cosmetics warehouse that covers 36,000 square meters in Shanghai, with automated sorting equipment.
The firm's largest automated hub in Asia, CJ Logistics Megahub Gonjiam, which is located in South Korea, is able to handle 1.7 million parcels per day as its innovative automated sorting belt helps to reduce parcel sorting time.
Auh said the rising demands from Chinese clients in terms of smart logistics have pushed the company to innovate and integrate its services with better technologies.
Compared with giant retailers such as Walmart, smaller-sized retailers like coffee chains and restaurants place higher delivery and storage demands on logistics services. Also, the sharp growth in e-commerce has brought CJ Logistics more business from companies looking for fast and accurate transport, storage, sourcing and delivery to consumers.
CJ Logistics' leading position in the market comes from M&A and joint ventures since it entered the China market in 2004. In 2015, it acquired the Chinese logistics company Rokin Logistics.
CJ Rokin Logistics is the biggest cold chain logistics company in China and has 48 terminals, 22 warehouses, and logistics networks that connect 1,500 cities. The company manages logistics for global companies. In 2016, it joined with Chinese home appliance giant TCL Group to form a joint venture CJ Speedex.
Last year, CJ Logistics opened up an international multimodal transport service between Europe and Asia called the Eurasia Bridge Service or EABS.
According to CJ Logistics data, in 2017, the rail freight transport market between Europe and China was estimated at 550 billion won ($470 million), and this year it is showing an annual growth rate of 10-20 percent. This market is also predicted to grow to over 750 billion won by 2020.
In addition to its current routes, CJ Logistics plans to expand its rail freight transport. The company plans to have 52 routes from China to Europe and 74 routes from Europe to China in the future, connecting major countries and cities.