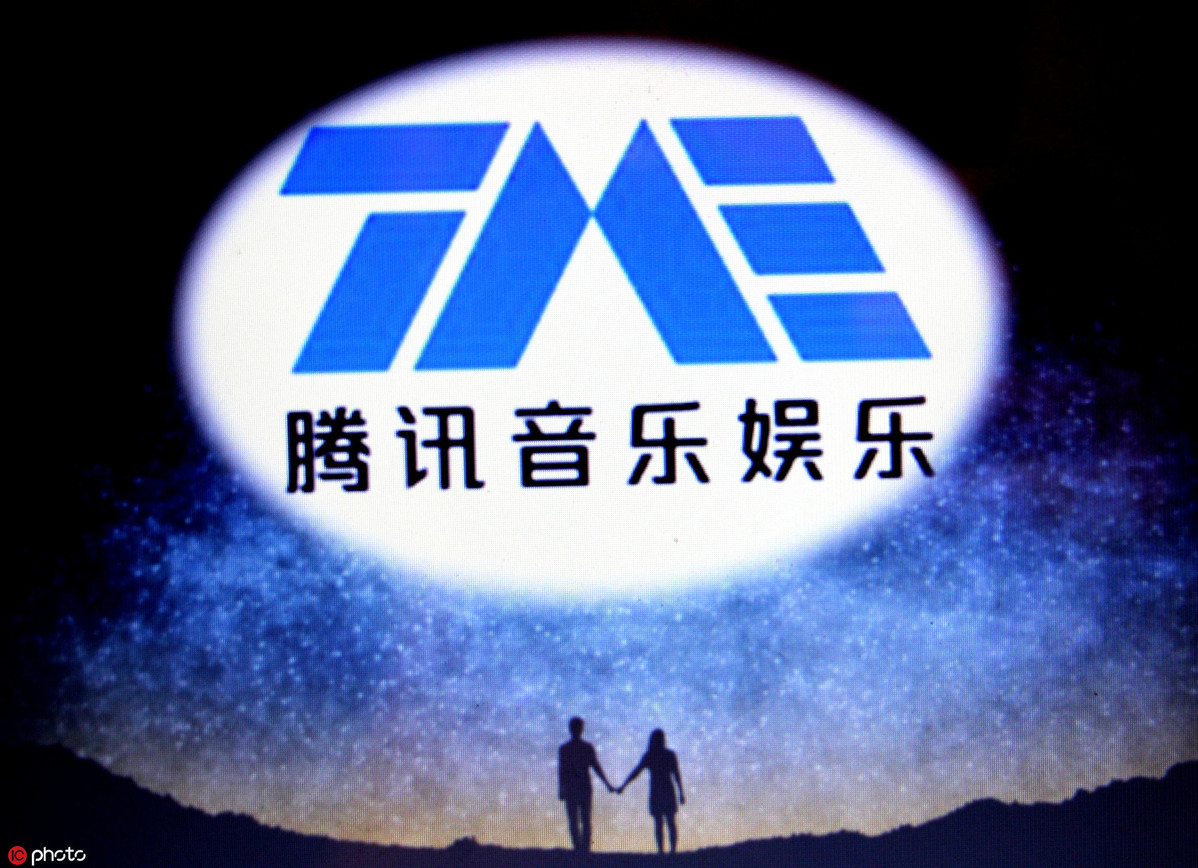 Tencent Music Entertainment Group, one of China's largest media companies, is mulling a purchase of 10 percent of music monolith Universal Music Group, UMG's parent company Vivendi reported.
UMG, with global revenue in excess of $7 billion, is considered one of the "Big Three" music companies in the world, along with Warner Music Group and Sony Music. It was named by FastCompany, a leading business magazine in the United States, as "one of the top 50 most innovative companies in the world -"redefining what a modern label should look like".
"It's a smart business move on Tencent's part," said Eddie Cane, former UMG label representative. "They may dominate the market in China, but UMG dominates the global music market. It's simple math: the more songs you have to license and the bigger the artists, the more money you make."
UMG owns global hitmakers such as Lady Gaga, Taylor Swift, Drake, Ariana Grande, Billie Eilish and Kendrick Lamar, but they also has iconic bands like The Beatles, U2, Abba and Queen in its stable.
Tencent, owner of the popular and ubiquitous social media WeChat super-app, has bought shares in the past in leading Western companies like Spotify, Tesla and Epic Games.
It is a powerful music industry leader in China and owns QQ Music, a leading China-based music site that went public late last year in one of the largest US offerings, plus a popular online Karaoke platform.
Tencent has managed to cash in on Chinese music-lovers' adoption of mobile technology and their willingness to buy music through streaming platforms.
Vivendi, a Paris-based media conglomerate controlled by French billionaire Vincent Bollore, announced that negotiations with Tencent were based on a corporate valuation of UMG of $33.6 billion. The Chinese digital giant's potential 10 percent stake would be worth $3.36 billion.
Tencent did its homework first, entering into a licensing deal for UMG's content in 2017 to see how well it played in China.
"Vivendi is eager to explore enhanced cooperation that could help UMG capture growth opportunities offered by the digitization and the opening of new markets," Vivendi said in a statement, adding the company hoped the Vivendi-Tencent relationship would help promote its artists in China.
"This deal enables Tencent to make money not just on the Western artists that they license on their platform in China, but on artists that are selling anywhere in the world. It's a smart kind of double-dipping," Cane said.
"Also, it gets them a seat at the big boy's table and a way to learn what sells globally," he added. "China is huge, and they're definitely invited to the party. But creatively, they're not in the DJ booth yet calling the playlist."
If all goes well, the deal also gives Tencent an option to buy an additional 10 percent of UMG within the next 12 months under the same terms, a move that could pay off for both parties.
Last year, the Paris-based company disclosed its willingness to sell up to 50 percent of UMG in lieu of a public offering. Instead, they decided to gamble on the resurgence of the music industry, led by ad-based and subscription music streaming portals.