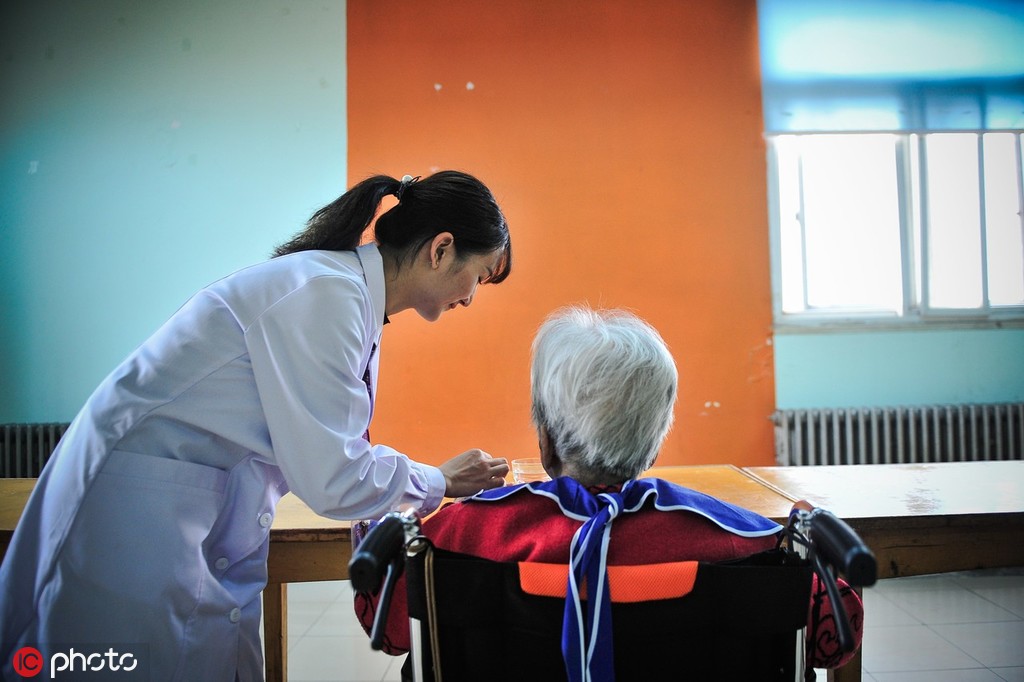 Patients with serious diseases, such as cancer and heart diseases, have been facing brighter prospects of survival and recovery in China in recent years, according to a report released by the National Health Commission on Wednesday.
The five-year survival rate for cancer patients in China increased to about 41 percent in 2017, up from 31 percent in 2000, due to advancing medical technologies and improved quality control of services, according to the report.
Despite an annual increase of between 5 and 10 percent in the number of surgeries on patients with coronary heart disease, between 2004 and 2013, the rate of death that occurred during the surgeries decreased from 2.8 percent to 1.6 percent during the period, the report said.
More patients with hypertension, another major chronic disease in China, also have received better diagnosis and treatment in recent years due to improved intervention measures from health authorities, resulting in a higher percentage of patients having their blood pressure controlled at a proper level by taking medication, the report said.
The availability of medical resources in China has increased greatly over the past seven decades, resulting in improved health conditions for people, the report said.
The number of hospitals in China reached 33,000 by the end of last year, 12 times as many as in 1950, while the number of health professionals exceeded 12 million by the end of last year, an increase of more than 200 times compared with 1950, it said.