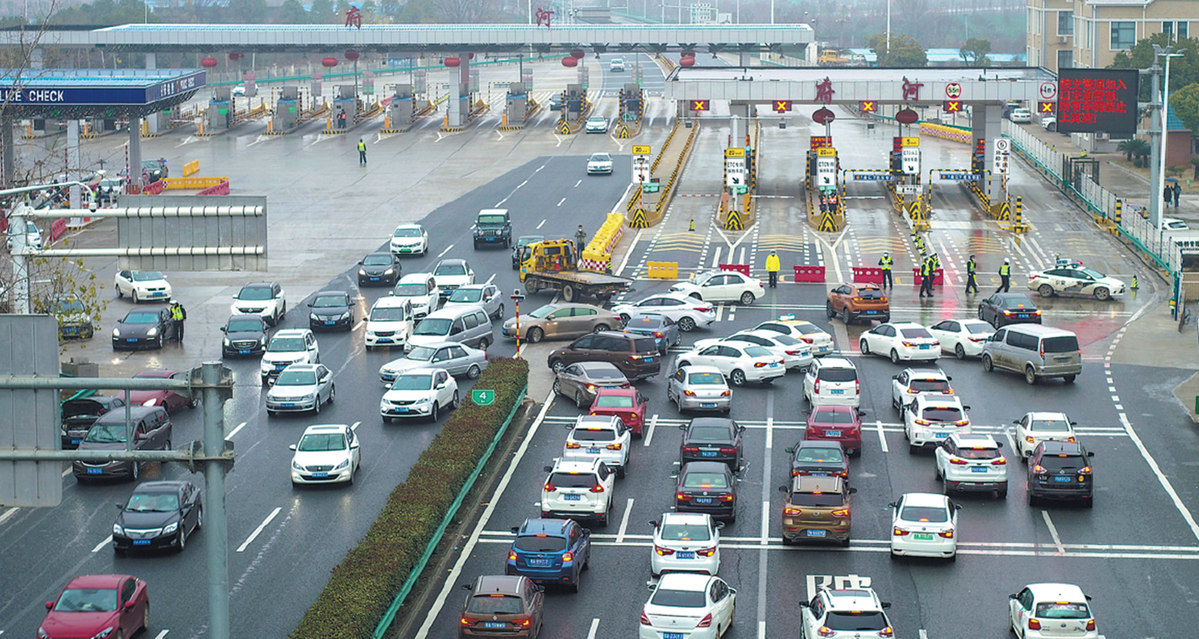 An official has been suspended from his duties at the commerce bureau in Jingzhou, Hubei province, after he was identified as improperly taking his son back home from Tianmen, another city of the province, by abusing his personal ties, the Jingzhou municipal government said on Saturday.
On Friday night, a micro blog published by a netizen called Euamoter aroused public attention, in which Euamoter said he never got any benefits from his father, a government official, until this outbreak of the novel coronavirus pneumonia, because his father took advantage of his personal relations to dispatch a car to take him home from Tianmen when all the highways in Hubei were being closed due to the epidemic.
An investigation quickly verified the real identity of the netizen as He Hao and his father as He Yanfang, head of the Jingzhou commerce bureau's market operation department, according to a statement posted by the Jingzhou government via its account on Sina Weibo, a Chinese Twitter-like service.
The investigation also confirmed that He Yanfang called a car, which was planned to purchase supplies from Tianmen to Jingzhou, through his personal relations, to pick up his son, who had finished a 14-day quarantine in Tianmen, on Friday, and He Hao posted the high-profile post on the way back home.
Now, the Jingzhou disciplinary inspection commission and supervisory commission has dispatched a team to work with the commerce bureau to investigate the case, and the bureau said it has suspended He Yanfang from his office already, the statement added.