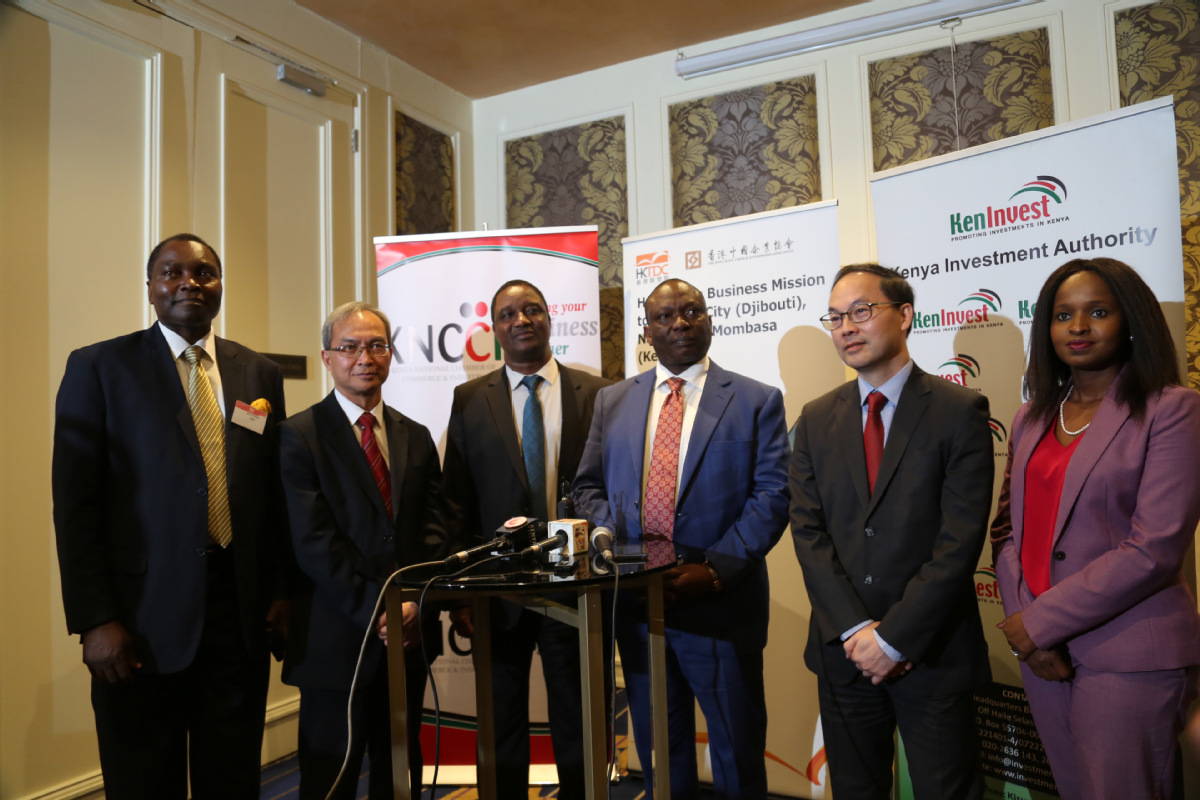 Riding on the Belt and Road Initiative, also known as the BRI, Hong Kong-based enterprises are keenly eyeing investment opportunities in both Kenya and Djibouti.
Toward that end, a delegation of 12 people representing 10 Hong Kong-based enterprises visited Djibouti and Kenya on Aug 4-9, where they held forums with local enterprises, lobby groups and government representatives.
The enterprises are looking at investing in banking, finance, manufacturing, real estate development, property development, construction, engineering services and projects, among other areas, generally through joint ventures and partnerships with local companies.
Nicholas Kwan, director of research at the Hong Kong Trade Development Council, said they are interested in investing in infrastructure and transport logistics in Djibouti.
He termed Kenya and Djibouti as key entry points into Africa. Djibouti is strategically located in East Africa and serves as the regional transportation and logistics hub for landlocked countries in the region.
He said the delegation recognizes the importance of Kenya as a gateway to the rapidly developing East Africa region, with the country playing a significant role as a major logistics hub.
Daniel Lam, the regional director of the Hong Kong Trade Development Council in the Middle East and Africa, said they are keen to explore opportunities presented by Kenya's economic success story, through the BRI.
He said Hong Kong investors are in a position to provide some of the expertise and funding that can make Kenya's vision 2030 a reality.
"Kenya and Hong Kong are both important hubs for trade and commerce. Already, solid business ties exist between the two places," he said.
Lam said Kenya can greatly capture the relevant opportunities of the Belt and Road Initiative through Hong Kong, which is well-placed to be the commercial platform for the initiative.
"Hong Kong is an important two-way investment and business hub in Asia. We are your prime gateway to Asia's regional markets, especially ASEAN countries and mainland China, which we are familiar with and have extensive experience working in," he said.
In the first five months of 2019, Lam said exports from Hong Kong to Kenya grew by 120 percent to $103 million, while bilateral trade rose by 68 percent.