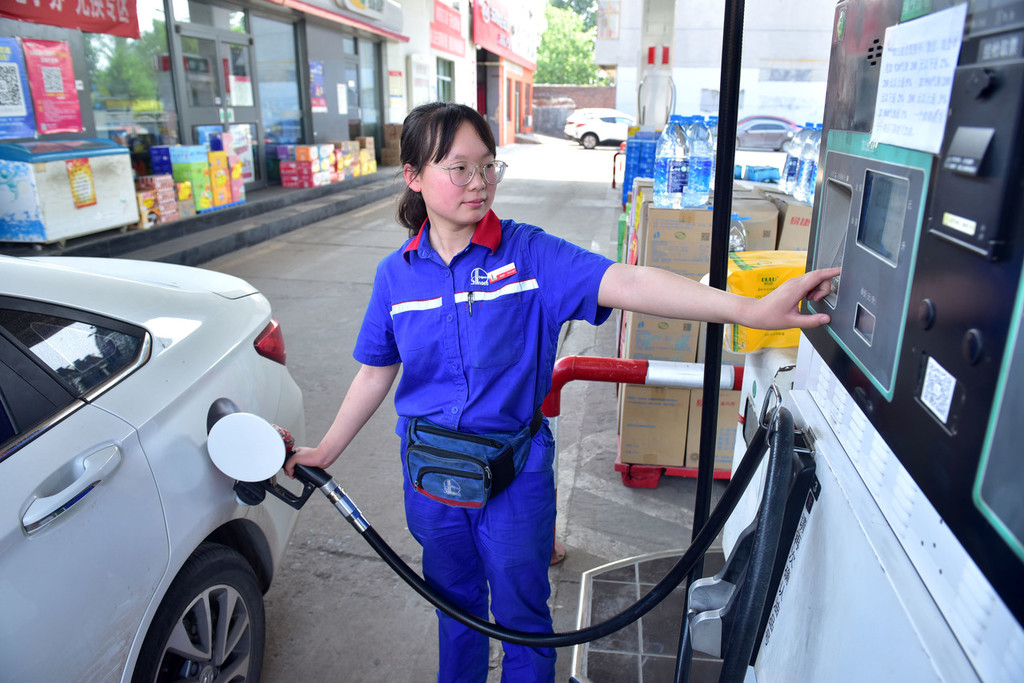 China will increase retail prices of gasoline and diesel from Thursday, according to the country's top economic planner.
Based on international oil price changes, the retail price of gasoline and diesel will be raised by 125 yuan ($18) per metric ton each from Thursday, the National Development and Reform Commission (NDRC) said in a statement on its official website.
The announcement came as international oil prices soared following attacks on the world's biggest oil processing facility and an oil field in Saudi Arabia.
Lin Boqiang, director of the China Centre for Energy Economics Research at Xiamen University, said any rise in international oil prices means domestic consumers have to pay more, as the country's refined oil prices are linked to international markets.
"A $1 rise in international oil price would cost Chinese consumers around an extra 3.5 billion yuan a year," Lin added.
China, one of the world's largest oil buyers, imported 42.17 million tons of crude oil last month, rising 9.9 percent year-on-year.
The country's three oil giants – PetroChina, Sinopec and CNOOC – are required to organize the production and distribution of refined oil products to ensure a stable supply in the market.
The NDRC said it is closely tracking the pricing mechanism of refined oil products and the international oil market to make improvements accordingly.