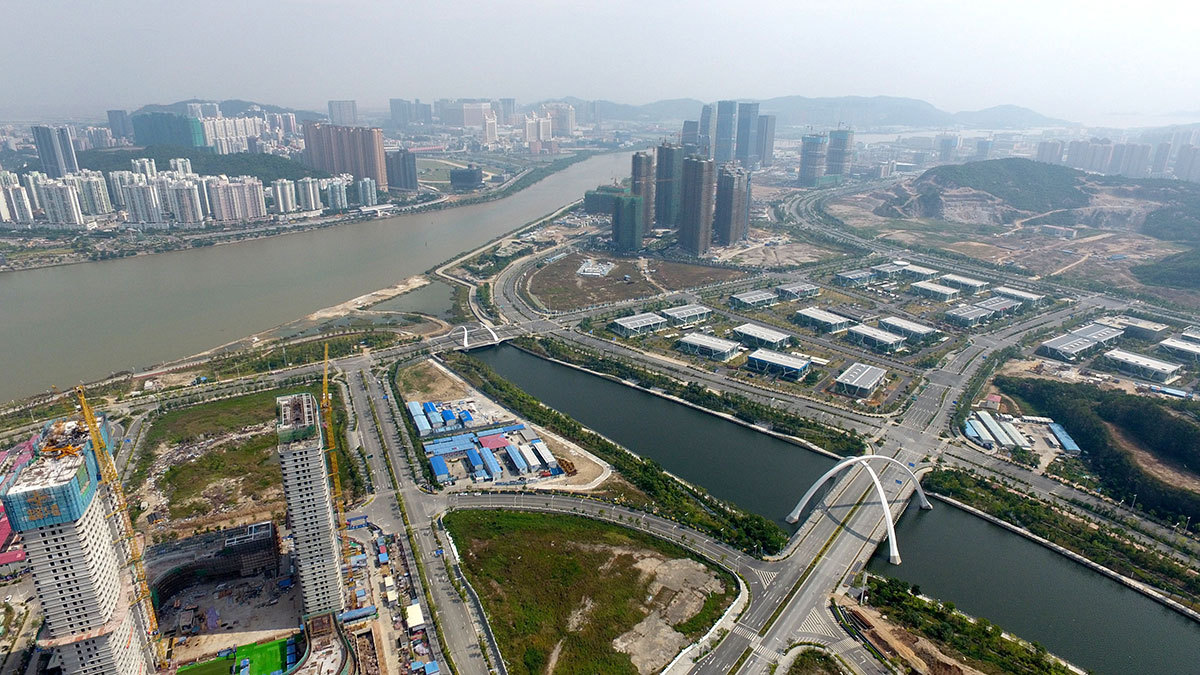 Region is looking to broaden its visitor base, while also becoming a conduit between China and nations that speak Portuguese
Editor's note: As the People's Republic of China prepares to celebrate its 70th anniversary on Oct 1, China Daily is featuring a series of stories on the role regions have played in the country's development and where they are today.
Sitting on the western side of the Pearl River Delta in southern China, the Macao Special Administrative Region has taken 20 years to transform itself from a place dependent on casinos to a modern city looking to further expand its tourism opportunities.
Governed by the "one country, two systems" principle with "Macao people administering Macao", and enjoying a high degree of autonomy, the region has seen its GDP jump from $6.1 billion in 1999 – the year it returned to the motherland – to $54.56 billion last year, an increase of more than eightfold.
On the 20th anniversary of returning to the motherland, Macao is well prepared to seize the opportunities to capitalize on its strengths to serve the country's needs.
Macao's strength is demonstrated through two roles it strives to play in the new era – as a world-class tourism and leisure center and as a trade cooperation service between China and Portuguese-speaking countries.
The tourism industry has long been Macao's economic pillar.
Last year, official data showed the industry accounted for 72.2 percent of the city's GDP. The number of visitors to Macao rose from 6.94 million in 1998 to 35.8 million last year.
"Macao only has a population of about 670,000. But that small population is capable of serving more than 30 million tourists," Pansy Ho Chiu-king, a well-known Hong Kong-Macao businesswoman said. "This proves Macao's strength in tourism and hospitality, which will serve as the foundation for building a world-class tourism and recreation center."
Ho added the country's unstinting support had been a crucial ingredient in the development of Macao's tourism sector.
In the 12th Five-Year Plan (2011-15), the central government pledged to support Macao's attempts to become a world-class tourism and recreation center. In 2015, the China National Tourism Administration and the Macao government signed an agreement and set up a committee to coordinate assistance from the mainland and the local government's work.
In recent years, Macao has recast its image of being gambling focused to one of Asia's top resort-and-entertainment hubs with an eye on the mass consumer market.
MGM Resorts China – a joint venture between MGM Resorts International and Ho – opened the opulent $3.4 billion MGM Cotai casino resort early last year. The opening added further spice to the battle along Macao's Cotai Strip to offer nongaming attractions in a bid to lure more mass-market consumers instead of gamblers.
Macao's push to diversify tourism has also been given greater relevance as regional competitors, notably Vietnam, South Korea and the Philippines, have upped the stakes with the opening of a string of plush casino resorts in the past few years, with more planned in the future.