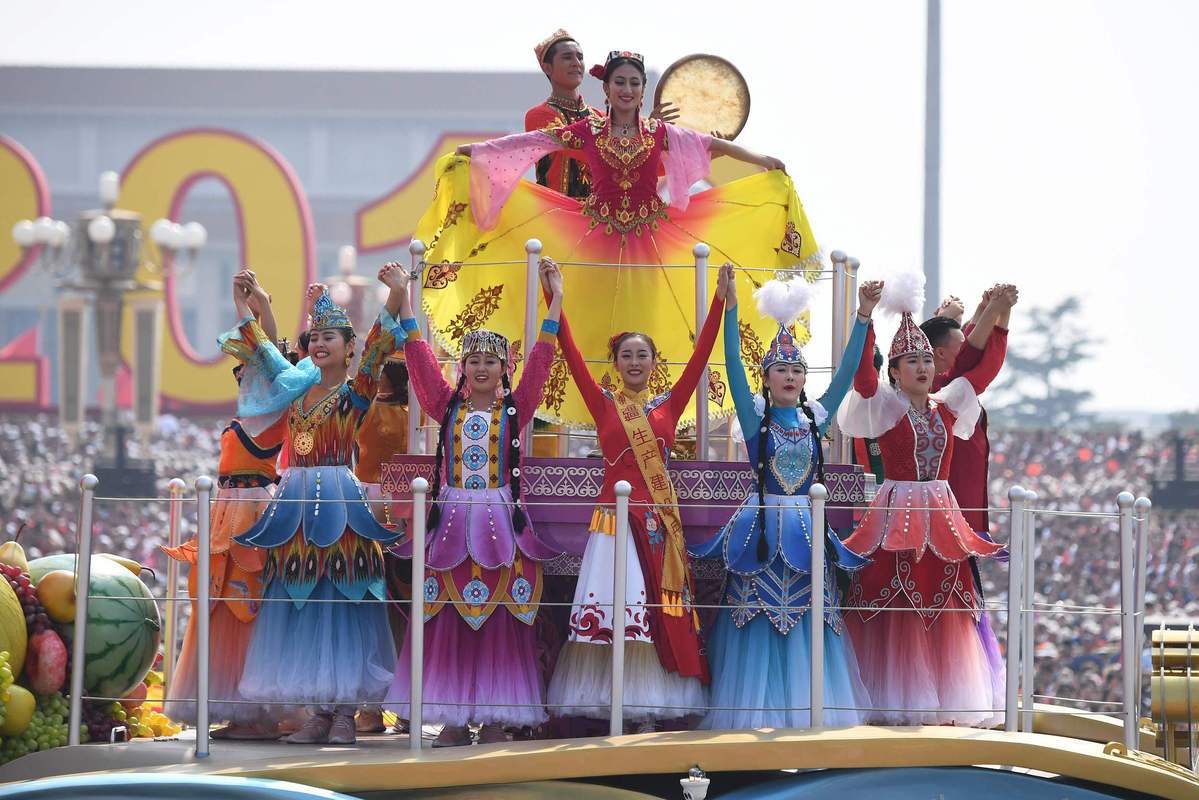 Some foreign media outlets with prejudice and officials with ulterior motives have been intentionally stirring up the so-called Xinjiang issue, and maliciously attacking the autonomous region's education and training work that aims to help people break free from extremism. Such moves have exposed their intentions of attempting to separate China and creating chaos, the chairman of the region said.
They refuse to see the great efforts Xinjiang has put in to eliminating terrorism and extremism and trying to save those who are deeply affected by extremism. Also, they use the education and training work as an excuse to attack Xinjiang and adopt double standards while facing anti-terrorism and extremism situations.
Their actions can be seen as conniving terrorism and extremism, Shohrat Zakir, chairman of the Xinjiang regional government, said in a signed article published on Tuesday by the official Xinjiang Daily.
The education and training centers in Xinjiang are schools, and they are set up in accordance with the law for those who participated in terrorist or extremist activities in circumstances that were not serious enough to constitute a crime or that posed a real danger but did not cause actual harm, he said.
Besides helping the trainees getting away from the ideology of terrorism and extremism voluntarily by offering them lessons on laws, vocational skills and the standard Chinese language for a period of time, the centers have also helped eliminate the soil that breeds terrorism and extremism to the maximum degree, Shohrat said in the article.
Any form of abuse of the trainees is strictly prohibited. Their freedom of religious beliefs is fully protected and they can attend legal religious activities freely when they go home, he said.
The centers have been proven to be an effective measure in preventing terrorism and extremism. Without the centers, the social situation in Xinjiang couldn't have been as stable as it is now, Shorat said, adding that no terrorist incident has taken place in Xinjiang for three years.
At the moment, majority of the trainees have graduated from the centers. Many have found employment with the vocational skills they learnt at the centers while some have set up their own businesses, Shorat said while giving the example of Shatar Zunen, a graduate from a center in Turpan city.
After watching videos on terrorism and extremism, Shatar was once determined to carry out "jihad" or holy war to go to heaven. He also asked others to act against "non-believers". After studying at the center, he's found new direction of life and become confident about the future. Now, with cookery skills he mastered at the center, he is running a restaurant with his wife, according to the article.