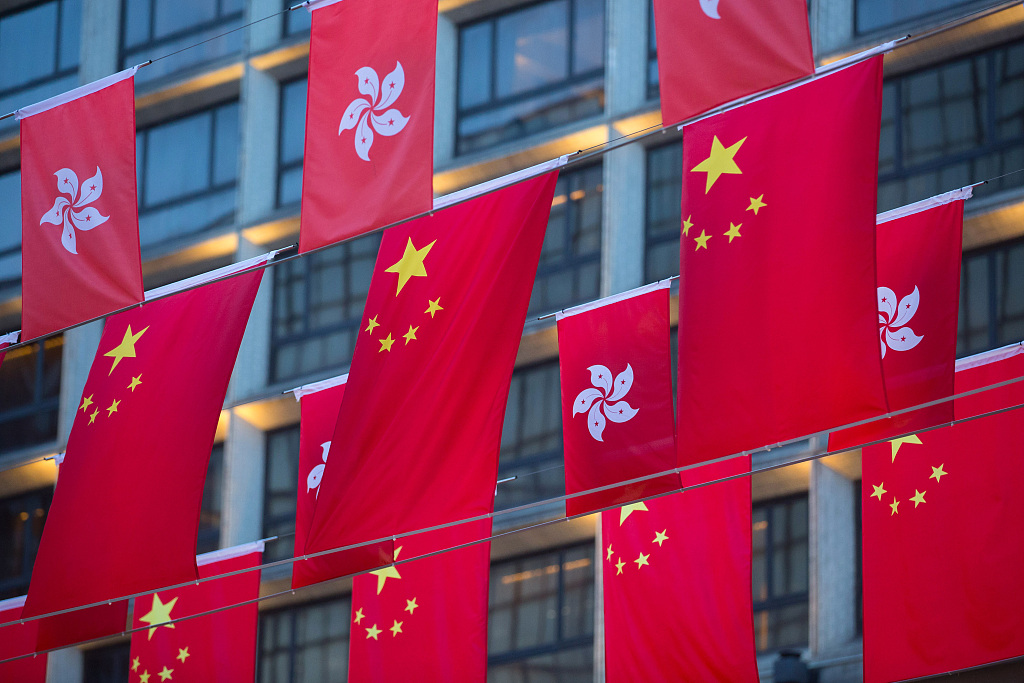 Any collusion by forces inside and outside of Hong Kong to destabilize the city is doomed to fail, a statement from the Office of the Commissioner of the Ministry of Foreign Affairs in the Hong Kong Special Administrative Region read.
The statement, published Tuesday on the Commissioner's Office's website, came in response to media reports saying US Vice President Mike Pence and Secretary of State Mike Pompeo had meetings with Hong Kong businessman Jimmy Lai, discussing developments related to amendments to Hong Kong's Fugitive Offenders Ordinance and the status of Hong Kong's autonomy under the "one country, two systems" framework.
China firmly opposes foreign interference in Hong Kong affairs and will never tolerate attempts to undermine national sovereignty and security and Hong Kong's prosperity and stability. Any collusion by forces to destabilize the city and damage people's interests is doomed to fail, the statement read.
The US knows only too well what kind of person Jimmy Lai is, what stance he holds and what role he plays in Hong Kong society. It is evidently out of ulterior motives that US senior officials would line up to meet someone like Lai when the situation in Hong Kong remains delicate. We deplore and firmly oppose such acts, which have conveyed a seriously wrong signal, the office said.
The US has, without regard to international law and basic norms governing international relations, time and again interfered with Hong Kong affairs — which are China's domestic affairs — and disrupted the law-based governance of the SAR Government, said the statement. The Commissioner's Office has lodged stern representations with the US Consulate General in Hong Kong, urging the US side to immediately cease erroneous remarks and actions, and avoid going further down the wrong path.
The statement pointed out some individuals in Hong Kong have willingly been manipulated by anti-China foreign forces to destabilize the city for their selfish interests, in total disregard of national dignity and the interests of Hong Kong.
It added they curry favor with foreign forces, and invite trouble to the city. Such despicable acts are loathed by all Chinese people, including Hong Kong compatriots, and traitors to the nation and Hong Kong will be judged by history.