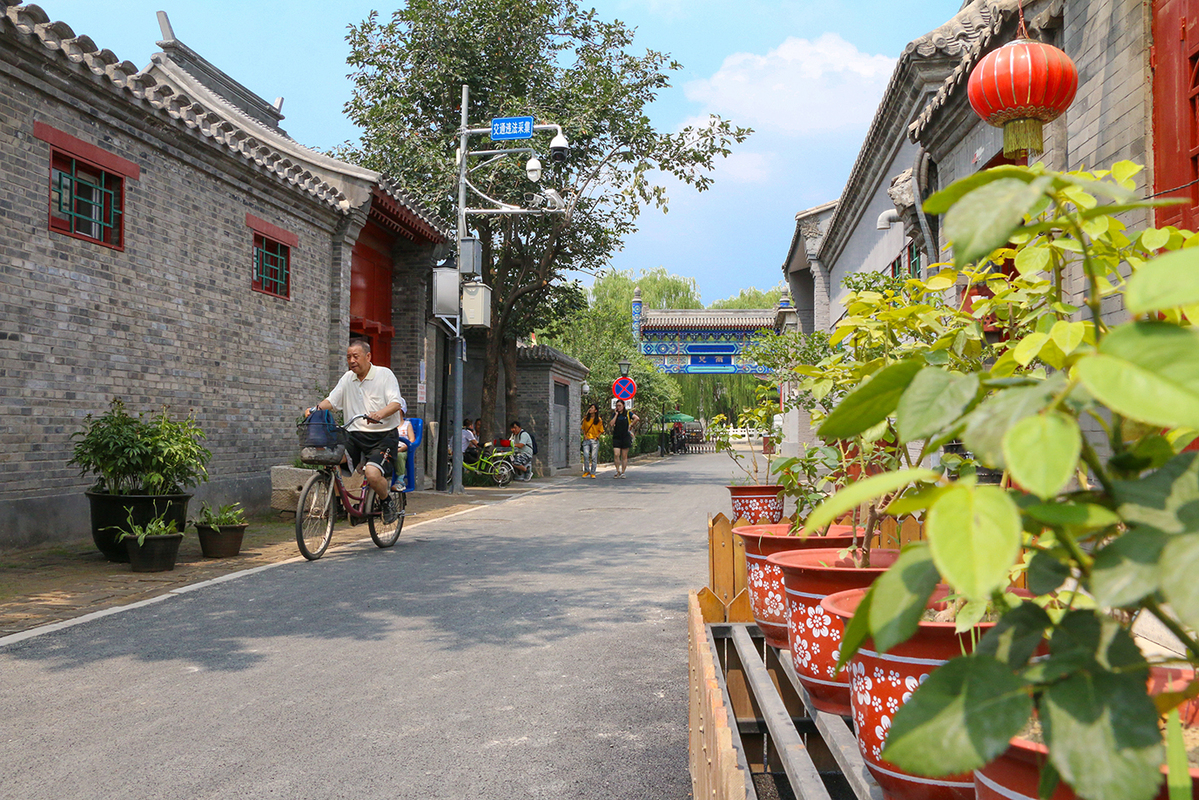 Beijing started as an industrial base, but is shaking off its old image to become a science-savvy international metropolis
Editor's note: As the People's Republic of China prepares to celebrate its 70th anniversary on Oct 1, China Daily is featuring a series of stories on the role regions have played in the country's development and where they are today.
Chen Limin hadn't noticed until recently that an ancient temple existed in the alley where she has been living for 15 years in Beijing's Xicheng district.
Shengzuolongchang Temple, which was built more than 400 years ago in the Ming Dynasty (1368-1644), was recently rediscovered as the municipality undertook action to beautify city streets.
"The temple was concealed by many illegal buildings erected by the residents in the alley," said Chen, aged in her 30s. "I passed by it frequently, but never thought there would be historical sites and relics in it."
Many residents had taken advantage of the temple's anonymity to building their own dwellings and rooms inside.
In June, the district authorities tore down the illegal structures to begin conservation and protection work at the site.
But protecting historic sites as well as clearing older sections of the city to make way for high-tech industries are only two aspects of Beijing's rapidly altering face.