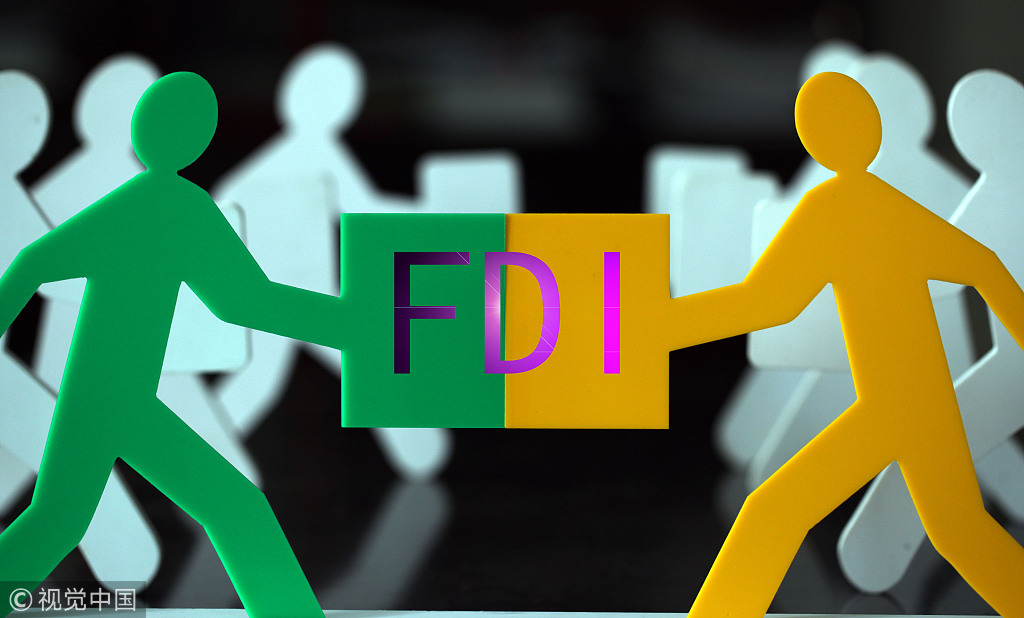 China's foreign direct investment climbed 7.2 percent year-on-year to 478.33 billion yuan ($69.69 billion) in the first half of 2019, official data showed Thursday.
A total of 20,131 new foreign enterprises were established in China between January and June, the Ministry of Commerce said.
In June alone, FDI into the country amounted to 109.27 billion yuan, an increase of 8.5 percent, it said.