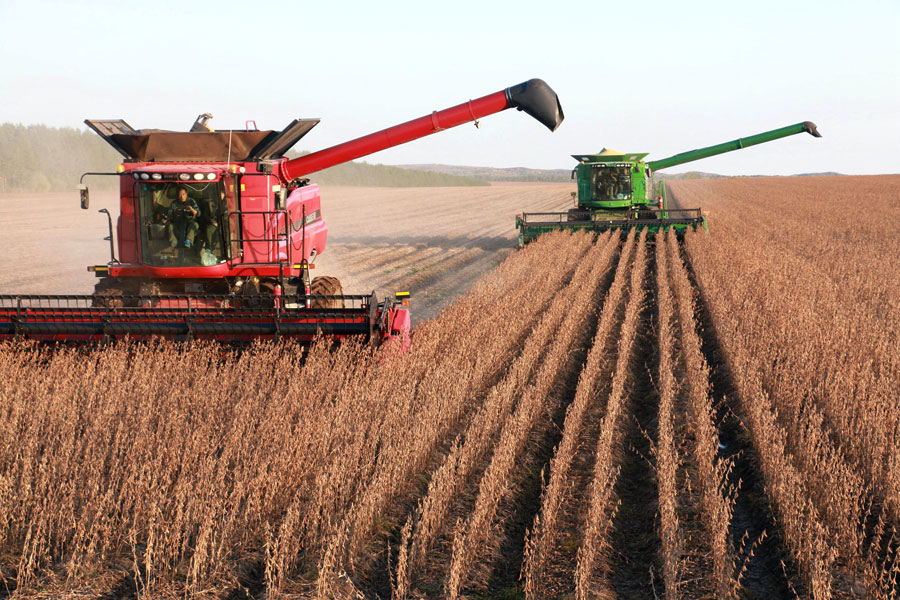 China will establish around 30 agricultural high-tech industry demonstration zones by 2025 so they become agricultural "Silicon Valleys" to boost the development of modern agriculture and support the rural rejuvenation strategy, the Ministry of Science and Technology said on Wednesday.
"These demonstration zones are tasked with promoting innovation-driven development in agriculture in China, and leading agricultural supply-side reform," Xu Nanping, vice-minister of science and technology, said at a news conference organized by the State Council Information Office.
"Each demonstration zone will have a theme that aims to resolve a prominent problem that restricts agricultural development in China. We are considering providing special support to help these zones gather global resources for the goal."
China now has four such demonstration zones. The latest two were in Jinzhong, Shanxi province, and Nanjing, Jiangsu province, both approved by the State Council in November.
The Jinzhong Zone will focus on developing dryland organic farming and aims to become a national demonstration area of healthy food, while the zone in Nanjing will be themed around green and intelligent agriculture, and become a leading area for innovative agricultural technologies in East China.