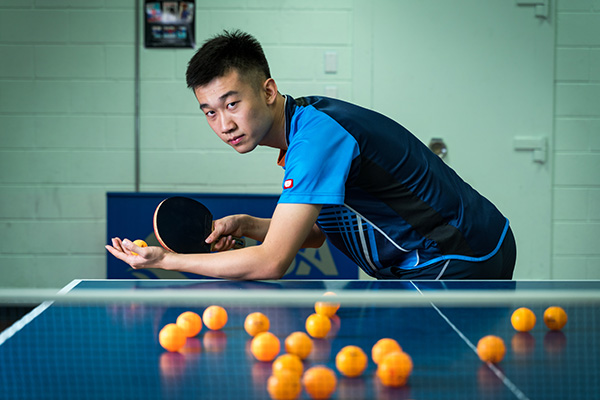 Keeping his eye on the ball, Zhang Kai is training hard in an attempt to secure his future Olympic glory.
On an ordinary night in 2004, 6-year-old Zhang Kai crawled into bed at his home in suburban Beijing, after his parents had long gone to sleep in their own room.
There the child lay wide awake, listening over and over again to the imaginary sound of a tiny white table tennis ball hitting his bat, just as it did during the afternoon training session.
This went on for some time, before Zhang sat up, and with a highlighter pen wrote on the wall beside his little bed: "The four dreams of mine …"
Those dreams were: to become a district champion, a city champion, a national champion and at last, a world champion.
It was a moment of solemnity, made even more so by the innocent hopefulness of a child. Sixteen years later, Zhang can still feel the burn he had felt in his chest when he put down those lines, with the few Chinese characters he'd been taught as a first-grader.