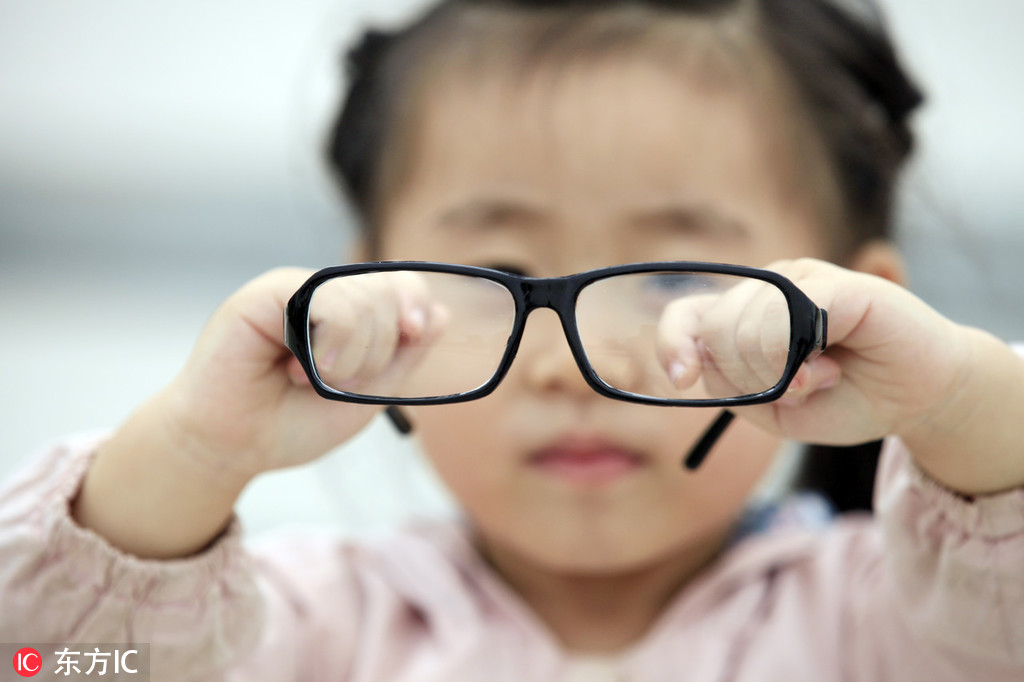 Beijing Ming Vision, a private clinic for myopia prevention and treatment, has launched a long-term campaign to raise the public's awareness of myopia in order to help reduce incidence among Chinese teenagers.
The company said the move is in response to the new guideline Chinese authorities released last month to implement the Healthy China Initiative.
From now on the company will promote myopia knowledge among teenagers and their parents through measures such as donating and dissipating related reading materials, online lectures, and free consultancies with medical specialists.
Yu Hong, CEO of Beijing Ming Vision, said the myopia incidence rate among Chinese teenagers is so high the company feels obliged to make a change.
The prevalence of myopia among teenagers in China is the highest in the world, and more than 70 percent of middle schoolers and college students have it, according to a recent World Health Organization report.
Zhou Yuehua, a widely acclaimed eye surgeon who left the reputed Beijing Tongren Hospital at the end of 2018 to work at the company full-time, said it is a pity many children he has treated have severe myopia that could have been prevented if their parents were more aware of the threat and took precautions when the children were younger.
The company also provides free eye checkups and refractive surgery to female teachers from rural areas under a charity program co-initiated by the Chinese arm of Carl Zeiss AG and Wu Huanling, president of the Academy of Media and Public Affairs under the Communication University of China.