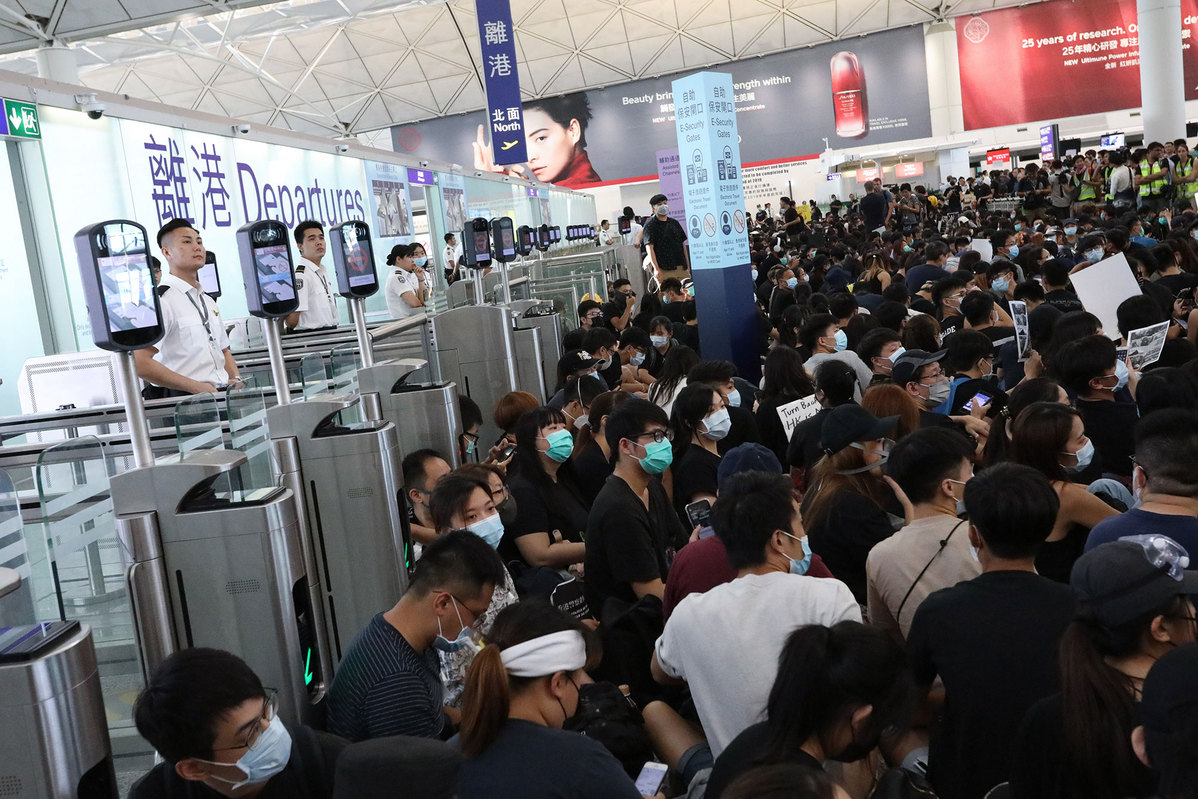 Violent attacks on a reporter and a tourist from the Chinese mainland by rioters at Hong Kong International Airport on Tuesday night were strongly condemned by the central government on Wednesday.
Spokeswoman condemns violent attacks
Spokeswoman Xu Luying for the State Council's Hong Kong and Macao Affairs Office expressed great indignation over the serious violence in a statement, saying that the central government supported Hong Kong police action to arrest the rioters.
Xu said the violence at the airport on Tuesday night, in which two mainland residents were illegally detained and beaten up by radical protesters who occupied and crippled the airport, was particularly shocking.
Meanwhile, the central government body in Hong Kong also expressed "strong indignation and condemnation" over the violent acts.
The Liaison Office of the Central People's Government in the Hong Kong Special Administrative Region said in a statement that the detainment and brutal attacks on the reporter challenged and insulted the media sector and seriously infringed press freedom.
At about 8 pm Tuesday, radicals tied up a man surnamed Xu, from Shenzhen, Guangdong province, who was seeing people off at the airport. They later shone a laser pointer in his eyes and beat him unconscious.
After rescue personnel arrived, the radicals tried to obstruct their efforts. With the help of police, the man was rescued after nearly 4 hours. The radicals also attacked a police officer and grabbed his baton, the spokeswoman said.