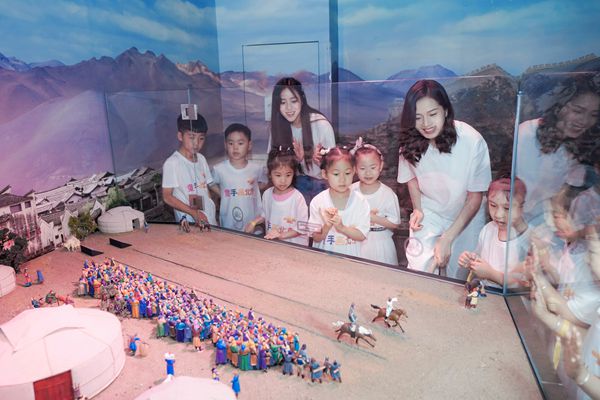 Little Big City Beijing and Beijing-based nongovernmental organization Migrant Children's Foundation recently held the opening ceremony of a public-service program that encourages children to paint about Beijing in their own way.
Located on the historical Qianmen Street, Little Big City Beijing displays the city's culture and history since the Yuan Dynasty (1271-1368) with a miniature of different architecture and over 6,000 miniature mannequin from all walks of life.
In this summer, children will have the opportunity to win a free ticket to Little Big City with their paintings about Beijing.
On the Children's Day of June 1, people can upload their photos of making their fingers look like a heart shape on the event's official mobile web page.