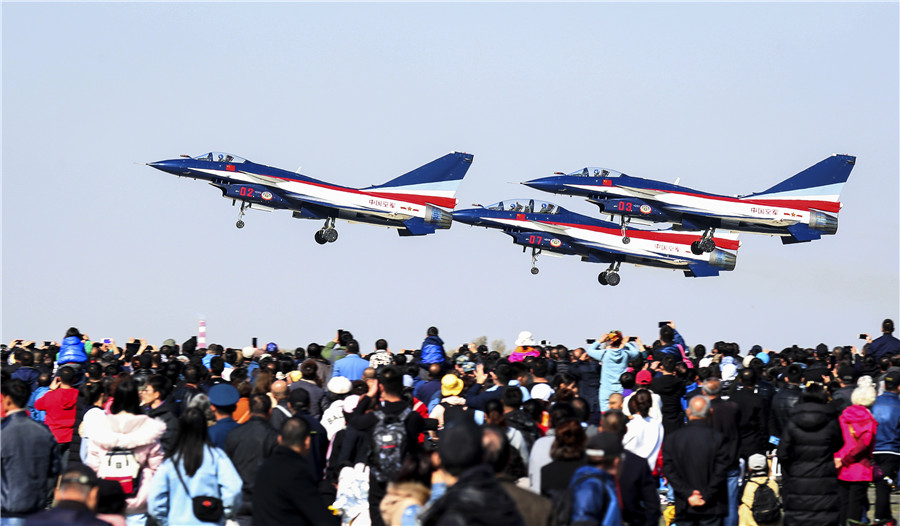 A People's Liberation Army Air Force air show took place in Changchun, capital of Jilin province, on Thursday.
It was part of the opening ceremony of a five-day, open-house activity hosted by the PLA Air Force at the Air Force Changchun Airport to mark the 70th anniversary of its foundation.
General Ding Laihang, the Air Force's commander-in-chief, and General Yu Zhongfu, the force's political commissar, attended the opening ceremony.