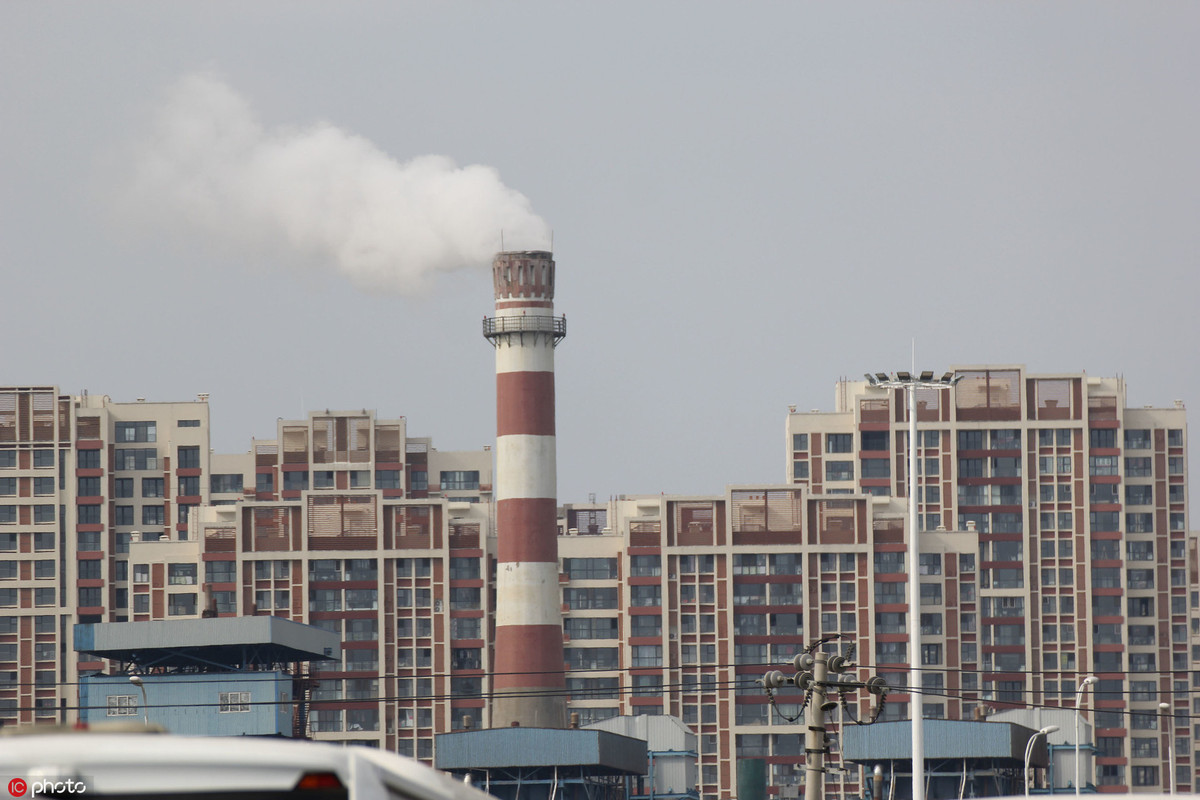 China is expected to work to extend its carbon trading market from the power sector to seven other industries from 2021 to 2025 after the pilot program proves the system effective and cost-friendly in carbon emissions control, a senior expert said.
He Jiankun, deputy director of China's National Expert Committee on Climate Change, also said that as of the end of June, about 330 million metric tons of carbon emission allowances had been traded for 7.1 billion yuan ($1 billion) in seven regions, including Hubei province, Beijing and Shenzhen, Guangdong province, where carbon trading markets are being tested.
"Both total carbon emissions and the carbon intensity of companies covered by the pilot have declined, showing the carbon market can show positive results in carbon emissions control at low cost," said He, also former executive vice-president at Tsinghua University.
Shenzhen, where the country's first carbon trading market was established, has seen 40 percent of its total carbon emissions covered by the system, which involves 881 companies.
The pilot in Shenzhen has made the power supply increasingly cleaner and low carbon. The structure of power sources had continuously been optimized from 2013 to 2017, with the proportion of coal-fired power decreasing from 46.5 percent to 39.1 percent.
The carbon intensity in the city's power sector decreased by about 10 percent. The carbon intensity in manufacturing companies covered by the trading market went down from 0.43 to 0.29 ton of carbon dioxide per 10,000 yuan of GDP during the time.
He also said a lot of experience has been gained in the system's institutional design and operation. The comparison of the applicability of different institutional designs has laid a good foundation for the establishment of a national carbon trading market.
"Starting in the power generation and supply sector, the country's national carbon trading market will include more and more industries in a step-by-step manner and gradually lower the threshold for market access to ensure that the system will be fruitful, efficient and fair," he said.
He said China will make effort to extend the system to companies with total power consumption of 10,000 tons of standard coal in another seven sectors, including the petrochemical, civil aviation and papermaking industries during the 14th Five-Year Plan (2021-2025).
He said, however, that the country still has to take a series of measures to accelerate the construction of the national carbon trading market.
One would be speeding up improvements in the national institutional system for the market. While promoting the publication of provisional regulations for management of carbon trading allowances, the country also needs to draft rules to support implementation of the regulations, he said. An example would be rules on the governance of companies' carbon emission reports.