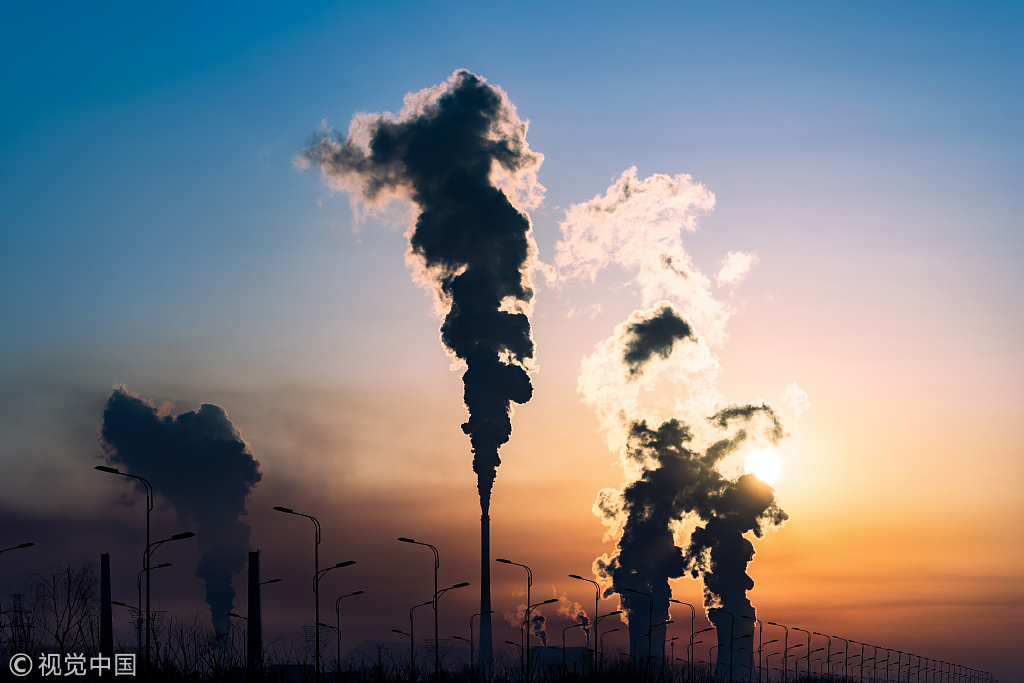 Measures designed to improve quality of air in Beijing-Tianjin-Hebei region
An action plan for air pollution control was released on Wednesday, setting specific targets to control air quality in the Beijing-Tianjin-Hebei region and nearby areas during autumn and winter.
The number of days with severe pollution should fall by 6 percent from Oct 1 to March 31, according to a plan released by several government agencies including the Ministry of Ecology and Environment and the National Development and Reform Commission.
The average density of PM2.5-fine, breathable particles with diameters 2.5 micrometers or smaller-should drop by 4 percent compared with the same period last year, according to the plan.
The plan also sets a deadline to close down some outdated production facilities and suspend some highly polluted industry capacities in Tianjin as well as Hebei, Shanxi and Shandong provinces by the end of this year.
In Shanxi, for example, 1.75 million metric tons of steel capacity will be reduced, and outdated facilities that could produce 10 million tons of coke will also be shut down.
By the end of this month, local authorities and enterprises in those regions are expected to have drafted a specific plan, setting a clear target and timeline to improve production quality and enhance pollutant emission standards to meet pollution control standards.
According to the plan, pollutant discharging licenses for construction material and furniture enterprises should be released by December.
Steel manufacturers in Hebei are required to achieve an extra-low emission transformation of 100 million tons by the end of the year, while the target in Shanxi over the same time frame is 15 million tons.
Moreover, the plan also required those cities and provinces to conduct further environmental assessments on big factories and logistics companies within this month.
Thanks to joint efforts from multiple sectors, air quality over the country has been stable, Liu Youbin, a spokesman for the Ministry of Ecology and Environment, said during a recent news conference.
From January to August, the average density of PM2.5 in 337 major cities across the country stood at 35 micrograms per cubic meter, the same as last year.
According to Liu, autumn and winter are the worst air quality periods in China, especially in the north, largely because of coal consumption for heating.
During the cool and cold seasons from 2017 to 2018, steel manufacturers in four major cities in the Beijing-Tianjin-Hebei region were asked to suspend half their capacity.