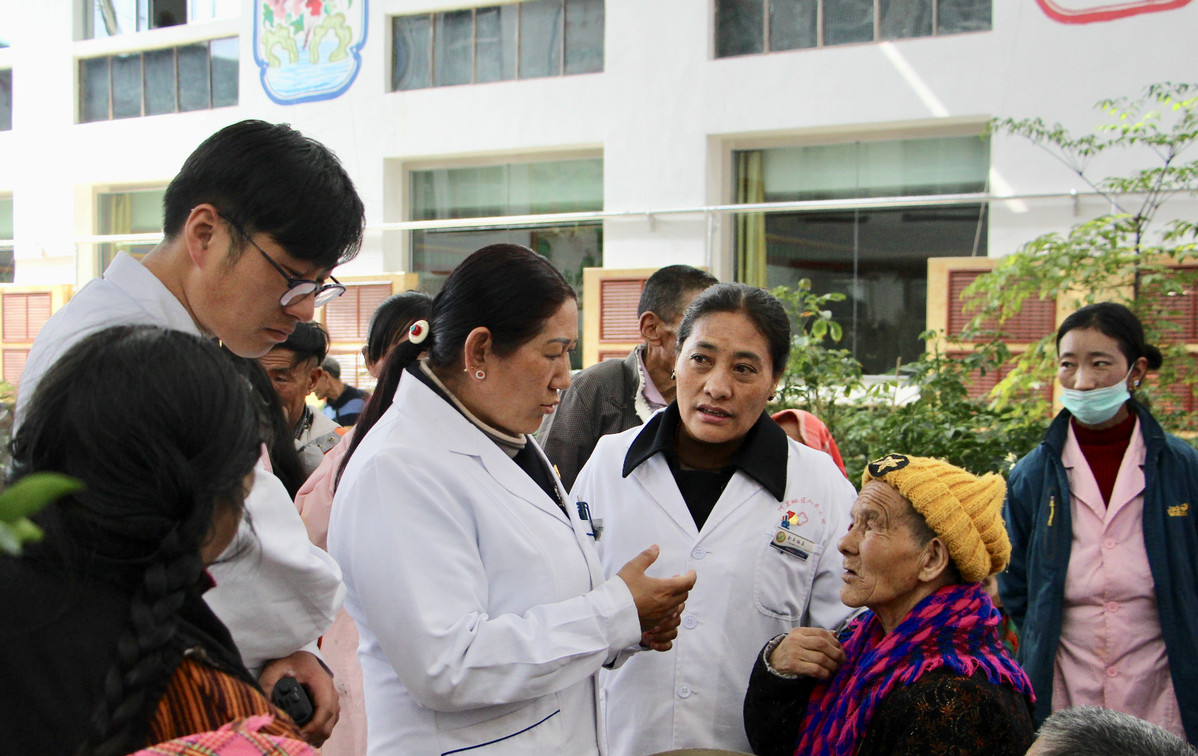 The average life expectancy in the Tibet autonomous region has risen from just 35.5 years since its liberation in 1951 to over 70.6 at present, owing to the great efforts of the central and regional government, Tibet Daily reported.
Over this period, the maternal mortality rate for women in Tibet dropped from about 5,000 to 56.52 per 100,000 and the infant mortality rate decreased from 430 to 11.59 per 1,000, according to the official statistics of the region's healthcare released by the National Health Commission of China in May.
Over seven decades, the region has been expending great effort to improve the region's healthcare conditions to catch up with other inland cities.
The region established county-level medical healthcare institutes in the 1960s, disease prevention and control institutes in the 1970s and maternal and childcare centers in the 1980s.
Currently, the region has achieved full coverage of healthcare services in all its cities, counties, townships and most of the villages.
It has 1,548 institutes, 16,787 inpatient beds and 24,018 medical workers.
With Tibetan traditional medicine, the region has 50 public and 163 private Tibetan medical institutes, more than 3,700 Tibetan traditional medical technicians and 2,412 inpatient beds. More than 89 percent of townships and 38 percent of villages are supported by Tibetan traditional medical services.
Drolma, director of the lum bathing department at the Tibet Institute of Tibetan Medicine, said her institute has been receiving support from the central and regional governments over the past three decades for further development.
As a featured treatment department, lum bathing is a series of hot baths in a tub filled with an herbal soup.
"In 1983, when the Lum Bathing Therapy Department was first founded in our institute, the department only had 12 inpatient beds. With financial support from the National Administration of Traditional Chinese Medicine, the number of inpatient beds has increased to 69," Drolma said. "Efforts has been made in the region in the last few decades to protect and promote the ancient Tibetan medicinal science for younger generations."