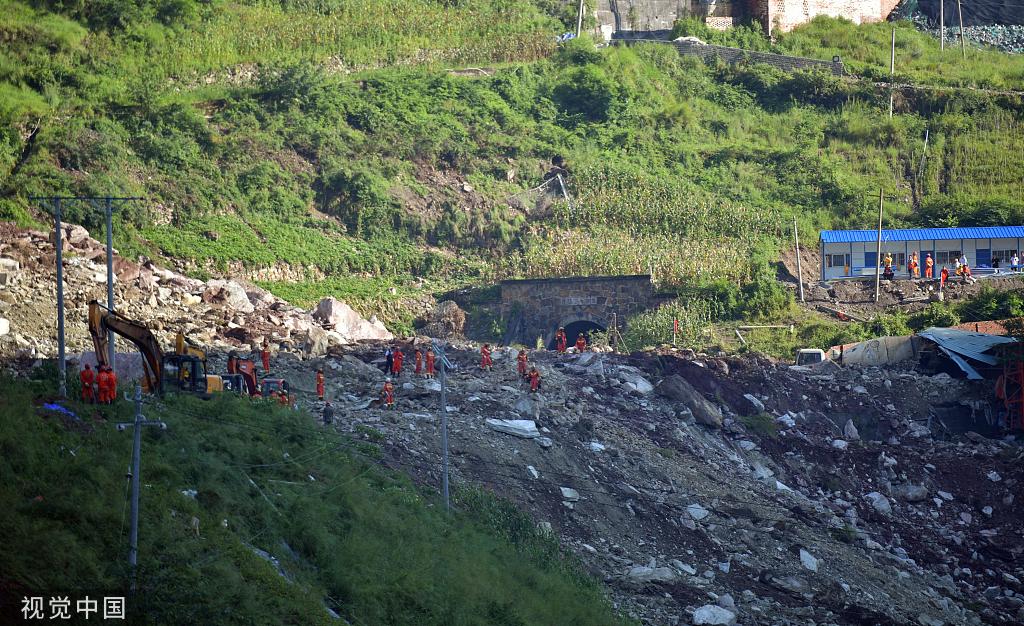 CHENGDU — A total of 17 people were initially confirmed missing after a rock collapse that happened in Southwest China's Sichuan province Wednesday, the rescue team said Thursday.
The rock collapse took place at around 12:44 pm Wednesday at a section of the Chengdu-Kunming railway in Ganluo county.
Rescue work is still underway.